Melissa Turkington recently bought a book that I gather is a collection of poetry and fiction by Charles Bukowski. The used book included notes from a woman who was profoundly unimpressed by Bukowski's literary pretentions.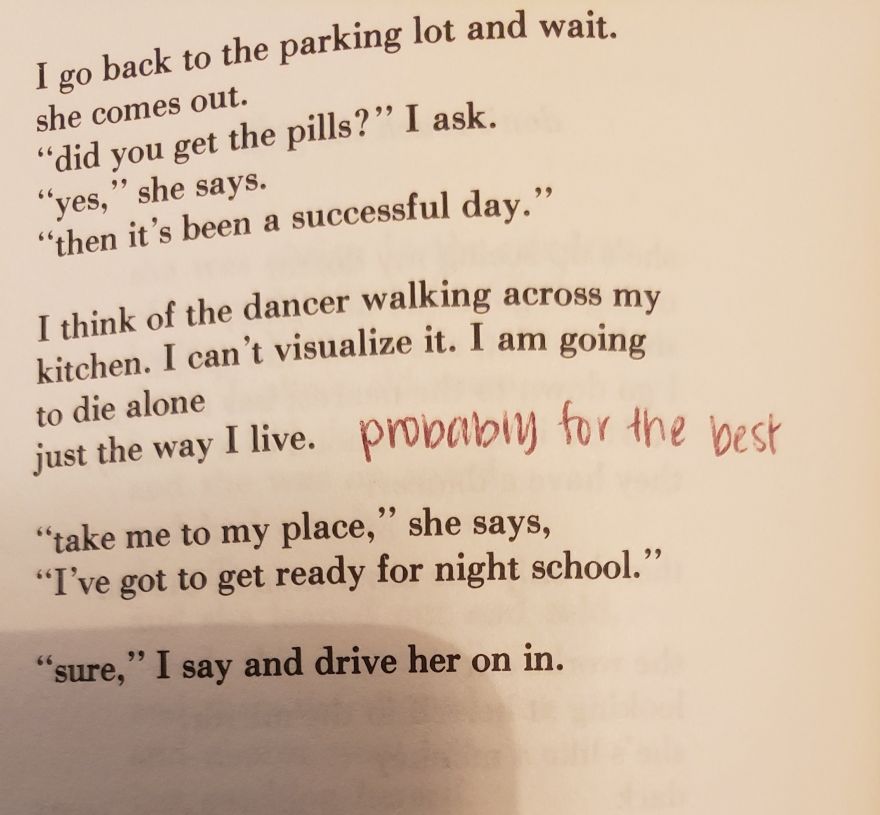 The anonymous commenter is absolutely savage. Why do the characters in Bukowski's semi-autobiographical works fail to secure romantic relationships? It's very obvious to his critic. You can see more of her annotations in Turkington's Twitter thread.
-via AmandaB
UPDATE 7/26/21: Twitter user Katherine Esters says that she's the commenter.
Source: neatorama