Pop-up Art-making Activities in the Galleries
mheppermann
Mon, 12/09/2019 – 16:14
Join us for art making in the galleries! Pop-ups offer new ideas for inspiration, a fresh menu of art activities, and even high chairs for very young artists. No prior art-making experience is necessary. All ages are invited!
Simply stop by the Family Welcome Table on the Smidt Welcome Plaza each time you visit to find out where we are. Then, hop on over to our art-making pop-ups!
Short Title
Pop-up Art-making Activities in the Galleries
Age Limitations
Kids under 13 must be accompanied by an adult
Primary image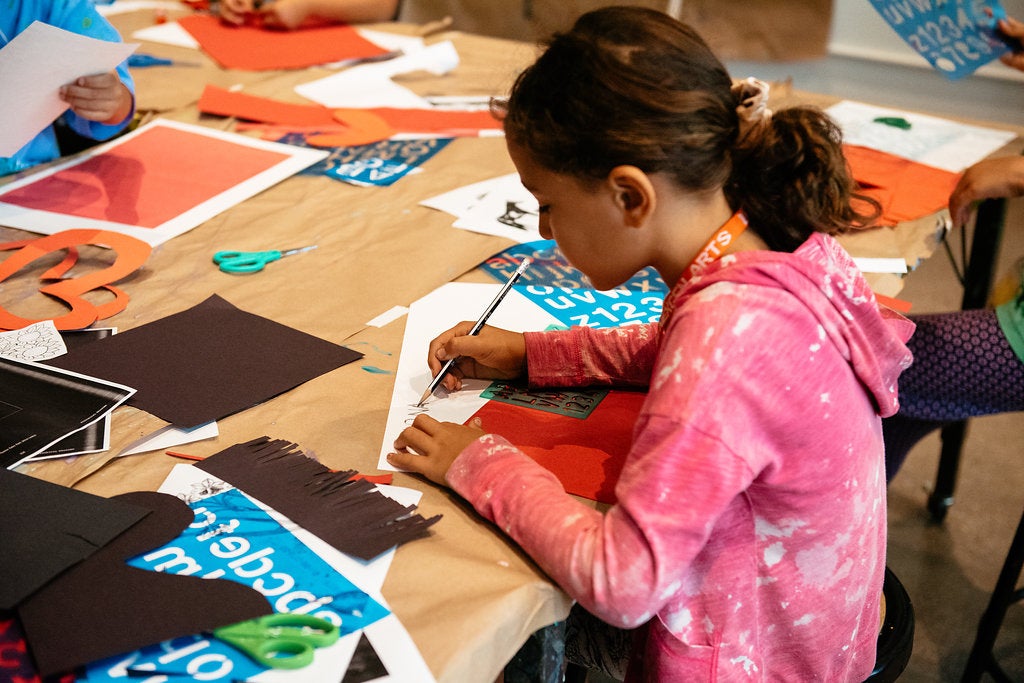 Date
Every week on Monday, Tuesday, Thursday, Friday, Saturday, Sunday, Monday, Tuesday, Thursday, Friday, Saturday and Sunday at 11:00, but not on: 31.12.2019, 05.01.2020, 12.01.2020, 19.01.2020, 26.01.2020
Tue, 01/07/2020 – 11:00
– Tue, 01/07/2020 – 17:00
Thu, 01/09/2020 – 11:00
– Thu, 01/09/2020 – 17:00
Fri, 01/10/2020 – 11:00
– Fri, 01/10/2020 – 17:00
Sat, 01/11/2020 – 11:00
– Sat, 01/11/2020 – 17:00
Mon, 01/13/2020 – 11:00
– Mon, 01/13/2020 – 17:00
Mobile tile settings
Image tile format
Exhibition Format
On-sale time
Mon, 12/09/2019 – 16:14
Credit line – Left column
Image: Summer Art Camp, July 20, 2018, photo © Museum Associates/LACMA, by Mercedes Anne Ghimire
Ticket price
Free and open to the public
Module
Source: lacma.org