Even as it continues to attract visitors for its history and reputable dining options, Portland, Maine could not sidestep the same vanishing act of art scenes occurring worldwide. Almost overnight a few years ago, key Portland venues and galleries that artists relied on as outlets—including The Hay Gallery, June Fitzpatrick, and Aucocisco—shuttered, and a close-knit arts community was left with a clear message: adapt, or face the same swift decision.
Able Baker Contemporary is a new, artist-run space that, alongside lasting staples like SPACE Gallery and Institute for American Art, aims to subvert conservative gallery practices and offer a more experimental approach (New Fruit, Border Patrol, and art walks on Peaks Island are others). Co-founders Stephen Benenson and Hilary Irons opened Able Baker last spring on Forest Ave. in the city's Arts District, and as local painters who felt the void when venues started closing, they operate their new venture with an inviting perspective in mind.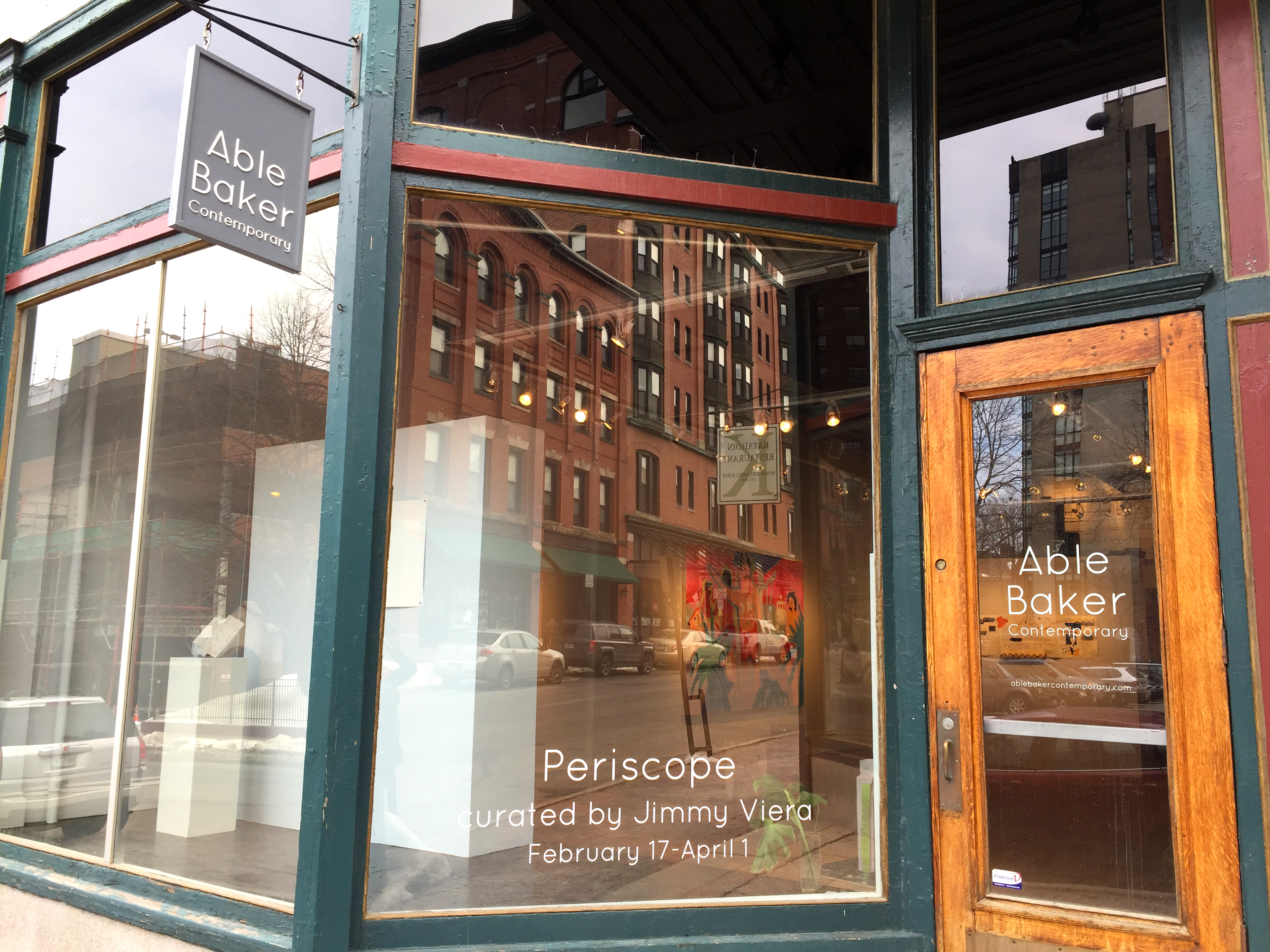 "The focus on providing a space by and for artists on all levels was a major motivating factor [in opening the space], during a time when the old standard Portland white cube seemed to be disintegrating," Irons explains to Creators. "We're also fairly traditional in the way that we present the work. This has led to many collaborations—planned and spontaneous—with artists, artist-curators, artist-art-handlers, etc."
Mounting their inaugural exhibition You Yes You under the curation of Camden painter Meghan Brady, who then invited nine of her contemporaries to display their work, Able Baker's approach gives visitors a chance to enjoy an artist's catalogue as well as that artist's taste in others. Support from the Maine visual arts community at large—including interns, artists, and word of mouth from the Maine College of Art (MECA)—also allows Able Baker access to classic pieces to show as context for their shows, such as Andy Warhol's soup-can dress or one of Cy Twombly's lithographs.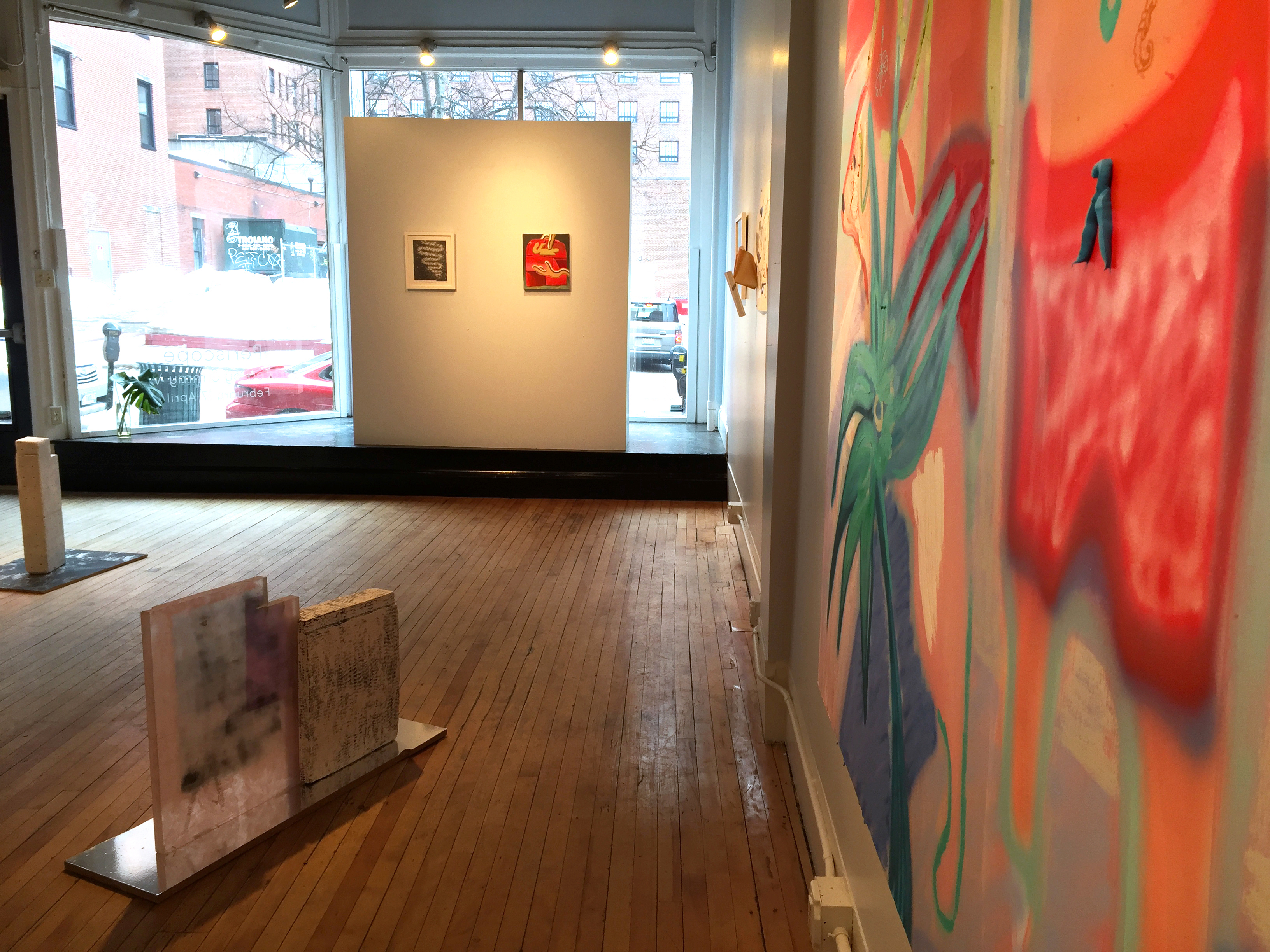 Recent shows at Able Baker have played into an ideal aesthetic that Irons describes as "the weird and the lovely, manifesting simultaneously." These include the landscapes of Breehan James and Estaban Cabeza de Baca, the painted pattern work of Tamara Gonzales and EJ Hauser, or a number of young abstract artists featured in the Jimmy Viera-curated Periscope, currently showing in the space. Next month, Able Baker will put on Sometimes times: Prints and Poems, which presents twenty new screenprints from artist Terry Winters, each accompanied by a poem from Maine-based poet Mark Melnicove.
With its one-year anniversary approaching and seven exhibitions to show for it, Able Baker Contemporary has so far made good on its promise of returning Portland's art scene to its past vibrancy. But while the venue is there, Irons pinpoints the maritime climate as one major element to still face down.
"We have had so many big snow storms and insanely cold days this winter, it really makes a (very understandable) dent in attendance and motivation on the part of visitors," she says. "Summer provides a similar but opposite problem: the ocean, lakes and mountains are so tempting that a lot of people are out of town instead of wandering around the Arts District peering in windows."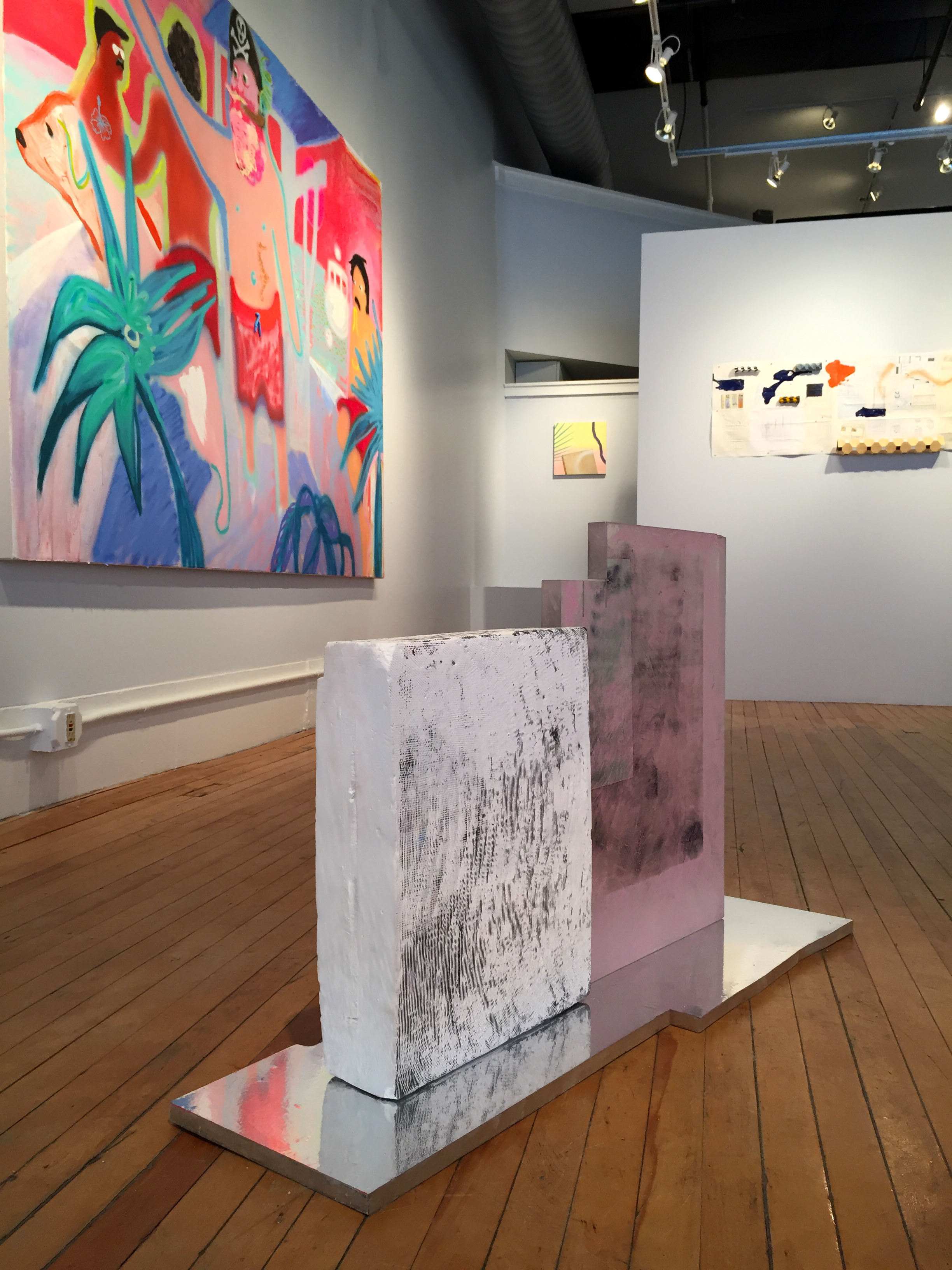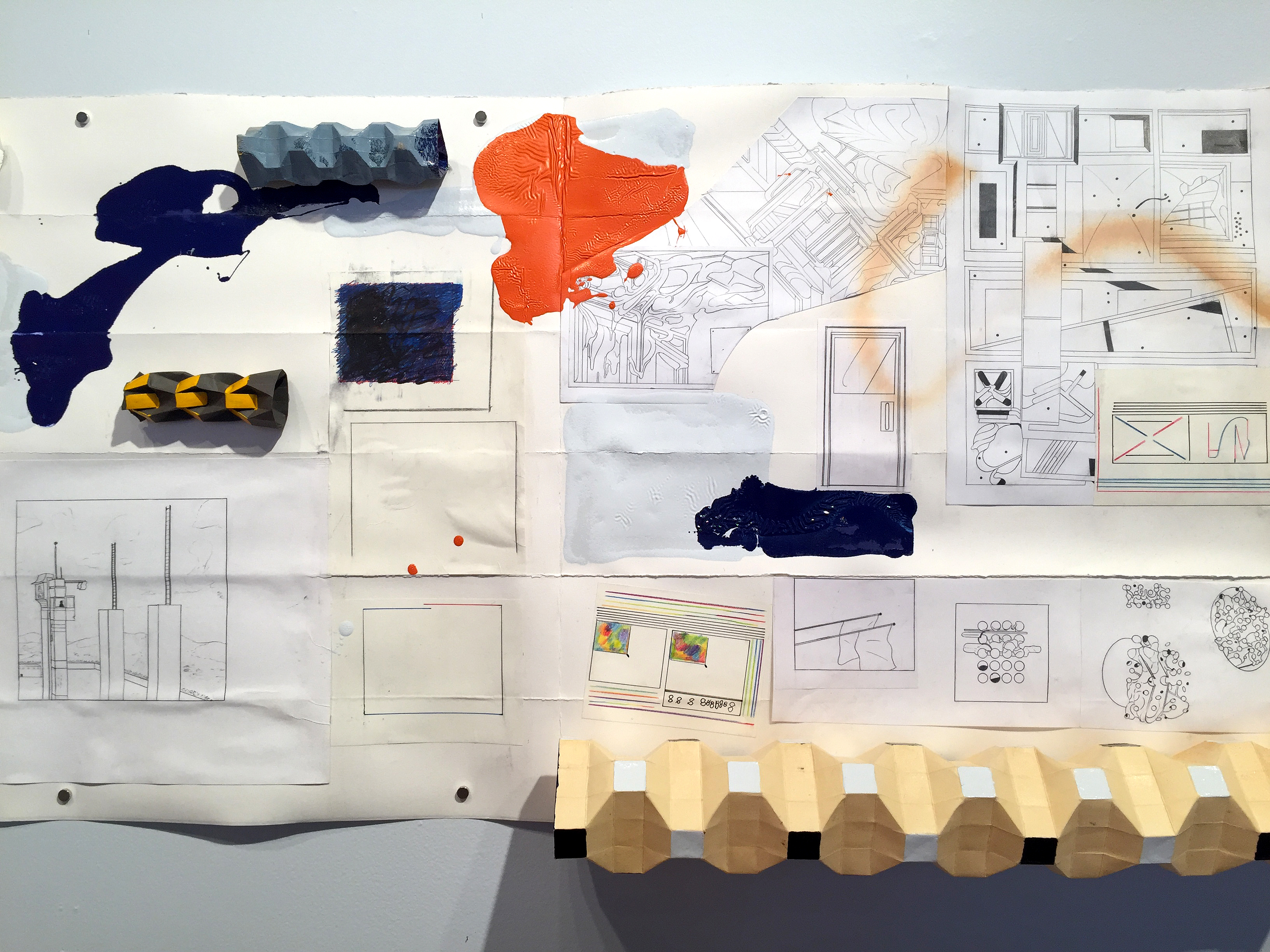 Click here to visit Able Baker Contemporary's website.
Related:
A Curator Gives Us the Lowdown on Art in the South | #50StatesofArt
Artists Pioneer a "Fairer Form of Gentrification" in Indiana | #50StatesofArt
From Brunch to Bike Jousting, This Chicago Gallery Does Whatever it Takes to Sell Art | #50StatesofArt
Source: vice.com