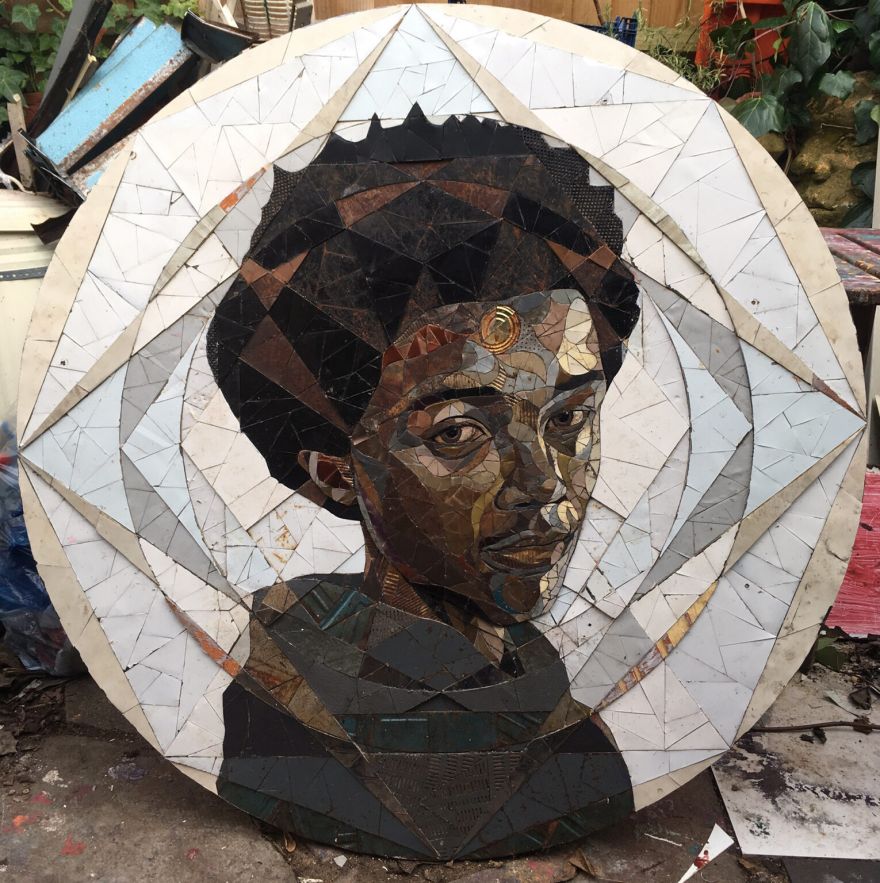 British artist Matt Small utilizes chunks of scrap metals, from oxidized hunks of iron to bits of patinaed copper to crinkled aluminum strips– Small gravitates towards these materials to construct his works of art. His corroded portraits, as Colossal describes, are 'expressive and emotionally charged,' and question the societal notions of value:
[…]"Because of the social backgrounds they come from, young people find themselves overlooked, disregarded, and left uninvested in," the artist says. "Marrying the discarded item and painting a portrait of a young person on it or utilizing the material to construct a mosaic face, I hope that the viewer sees that everybody and everything has a right to be viewed as valuable and of worth. It's just up to us to see that."
In a conversation with Colossal, Small referencesMarcel Duchamp's urinal and the way that readymade sculpture upended long-standing notions of worth as a foundational concept he draws on his own practice. By turning debris and seemingly useless materials into works of significance, he hopes to prompt questions about the arbitrary values assigned to objects and people alike, explaining:
The scrap metal has worth because of what I did with it, not because I say it is of worth. The rusted tin can becomes a tone in the face. The shiny metal brings out a highlight on the forehead. All these worthless items have been incorporated into something that someone may now appreciate, and the potential of this scrap item can now be realized.
Image credit: Matt Small
Source: neatorama