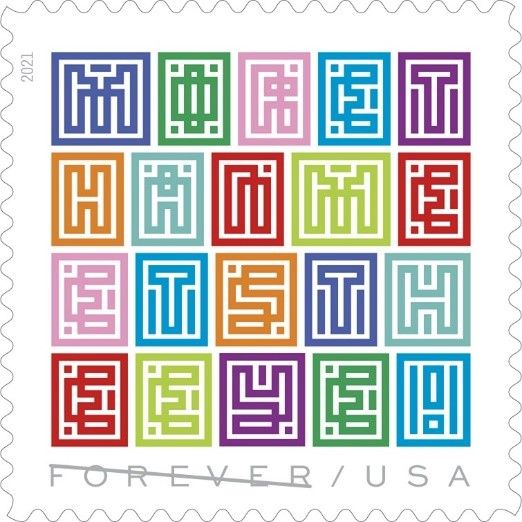 The USPS has released a new postage stamp that appears to be a coded message. Each stamp contains twenty panels that spell out a message. It's not really a code, though, but an artistic font that's easy to decipher if you take the time to see each letter. Appropriately, the dedication ceremony was held at the International Spy Museum in Washington, DC.
"As you add these stamps to your collection, or use them to send a message to your family and friends — we hope they will appeal to the puzzle-solver in all of us," said Robert M. Duncan, a member of the U.S. Postal Service Board of Governors, who served as dedicating official for the ceremony.

Joining Governor Duncan for the ceremony were Tamara Christian, the Spy Museum's president and chief operating officer; Rebecca Roberts, curator of programming, Planet Word; and an "international spy" as a special guest.

Read more about the stamp at the Postal Service's website. -via Boing Boing
Source: neatorama