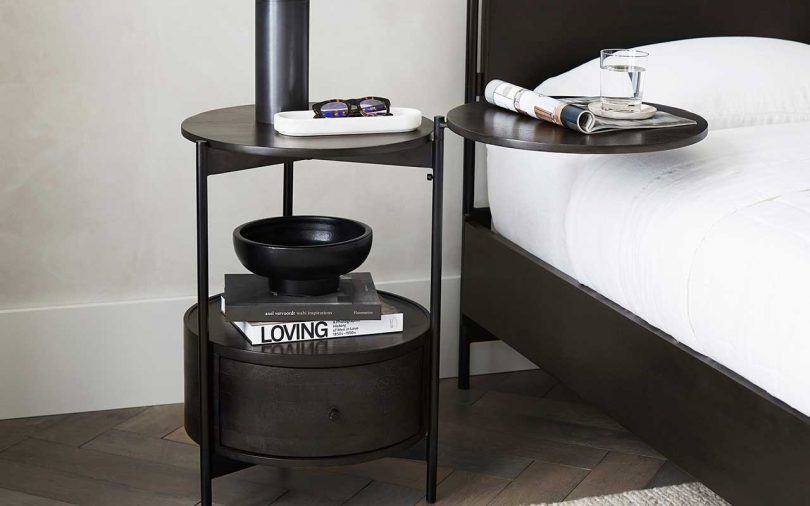 Good design is for everyone, but it becomes more important when you depend on it to live your everyday life. Pottery Barn recently released their Accessible Home Collection, 150-pieces of furniture and accessories designed for people with disabilities, those who are injured, or individuals who choose to age in their own home.
Within the collection you'll find a lot of well thought out design with several pieces catering to the modern aesthetic we favor. A few standout favorites include the Ayden Power Lift Recliner, Clarence ADA Sink Vanity, Kensington Mirror, Linden ADA Grab Bar, Dillon Peninsula Desk, Pacific L-Shaped Desk, Trenton Pop Up Table, and the Warren Swing Nightstand. You'll also find adjustable beds, lighting, dining tables, and more elements ready to give users easier access, better mobility, and custom comfort. In fact, several pieces in the Accessible Home Collection are the brand's tried and true designs that have been adapted, so there's no sacrificing style for function.
To learn more about Pottery Barn's Accessible Home Collection, visit potterybarn.com.
This post contains affiliate links, so if you make a purchase from an affiliate link, we earn a commission. Thanks for supporting Design Milk!
Source: design-milk