A chorus of birdsong at dawn underlies each track on the new album Dawn Chorus from producer and multi-instrumentalist Hidden Orchestra (aka Joe Acheson along with his live band Poppy Ackroyd on piano and violin, with Tim Lane and Jamie Graham on drums). Acheson has been collecting his recordings both in the UK and abroad since 2009. Some, he says, captured in the moment out of hotel windows while on tour, others carefully planned involving heading to local woodlands in the midst of night.
These have been combined with field recordings from "anywhere and everywhere," Acheson tells Creators. "I always carry a microphone around in case I stumble across an interesting sound." These sounds feed into the atmosphere of the songs on the album and also work as material for sampling to create loops and percussion.
His latest single "Still" features a dawn chorus captured near his hometown of Brighton, UK recorded, appropriately, on International Dawn Chorus Day 2016.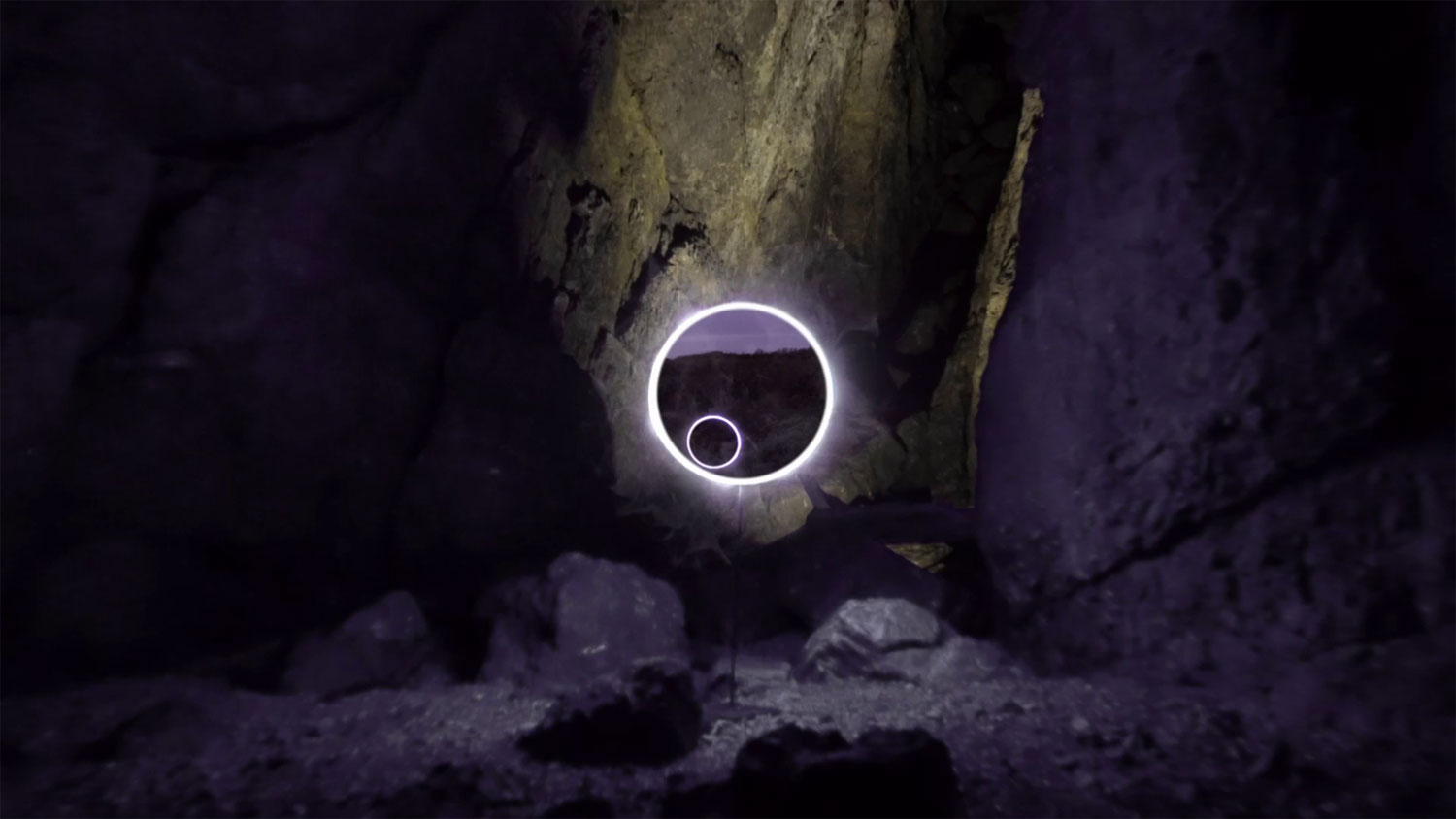 "[It was] recorded in a natural amphitheatre of sloping hills covered in woodland," notes Acheson. "In the intro to the full-length track (not included in the video edit) you can hear the dawn chorus start with just a few croaking ravens and crows, and gradually the shimmering and twittering of birds starts spreading around the hillside from tree to tree as the light gradually hits the landscape. It also features a loop made from a Cornish fisherman weaving a traditional lobster pot out of reeds."
For the music video, Acheson has collaborated with Bristol based Limbic, who specialize in digital light-based visuals and projection mapping. "Digital technology is the next tool in the box for manipulating light," they tell Creators.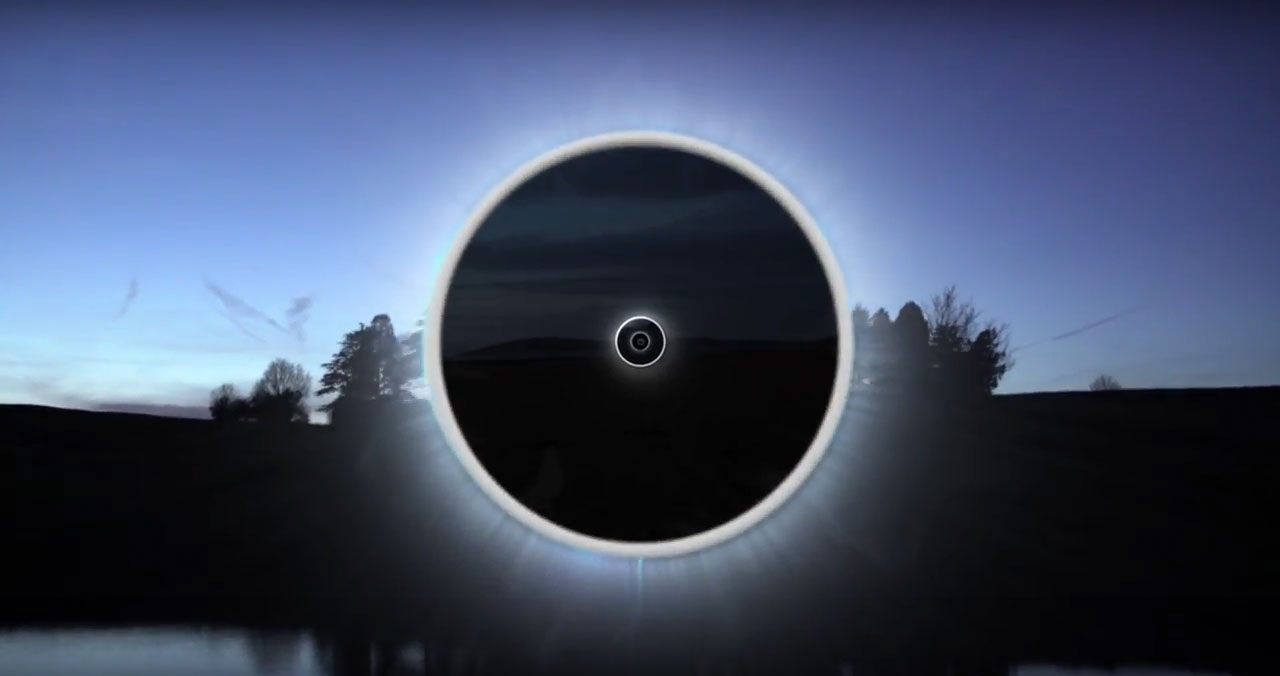 One member of the collective, Lumen, has been working with Hidden Orchestra on live AV shows for the past few years, so working with Limbic on a music video seemed like the perfect fit.
The music video is filmed in an apt setting too: the natural world. It's the type of rolling hills and woodlands that you imagine Acheson spends a lot of time in, standing deathly still, microphone and recording equipment in hand. But this organic environment is augmented by abstract circles, flickers, portals, and textures of light, the camera chasing the light forms, which are themselves chasing an unknown prey across the landscape. "A bird of prey dreams of a chase in a world that is absent of civilization," Limbic says, regarding the video concept.
To create the visuals, Limbic combined filmed footage with VFX in post production. The almost lifelike way the light travels across the land, like a surreal animal, was managed using LED tape.
"[It's] something we've used in much less organic settings before now," Limbic notes. "We'd previously noticed that when the tape wiggled or went around a corner, it created movement which brought it to life and made it look like a living organism. There is a physical LED hoop on a stand in every location apart from the last one. The LED hoop adds a little light to the scene, which adds to the surreality of the dreamscapes."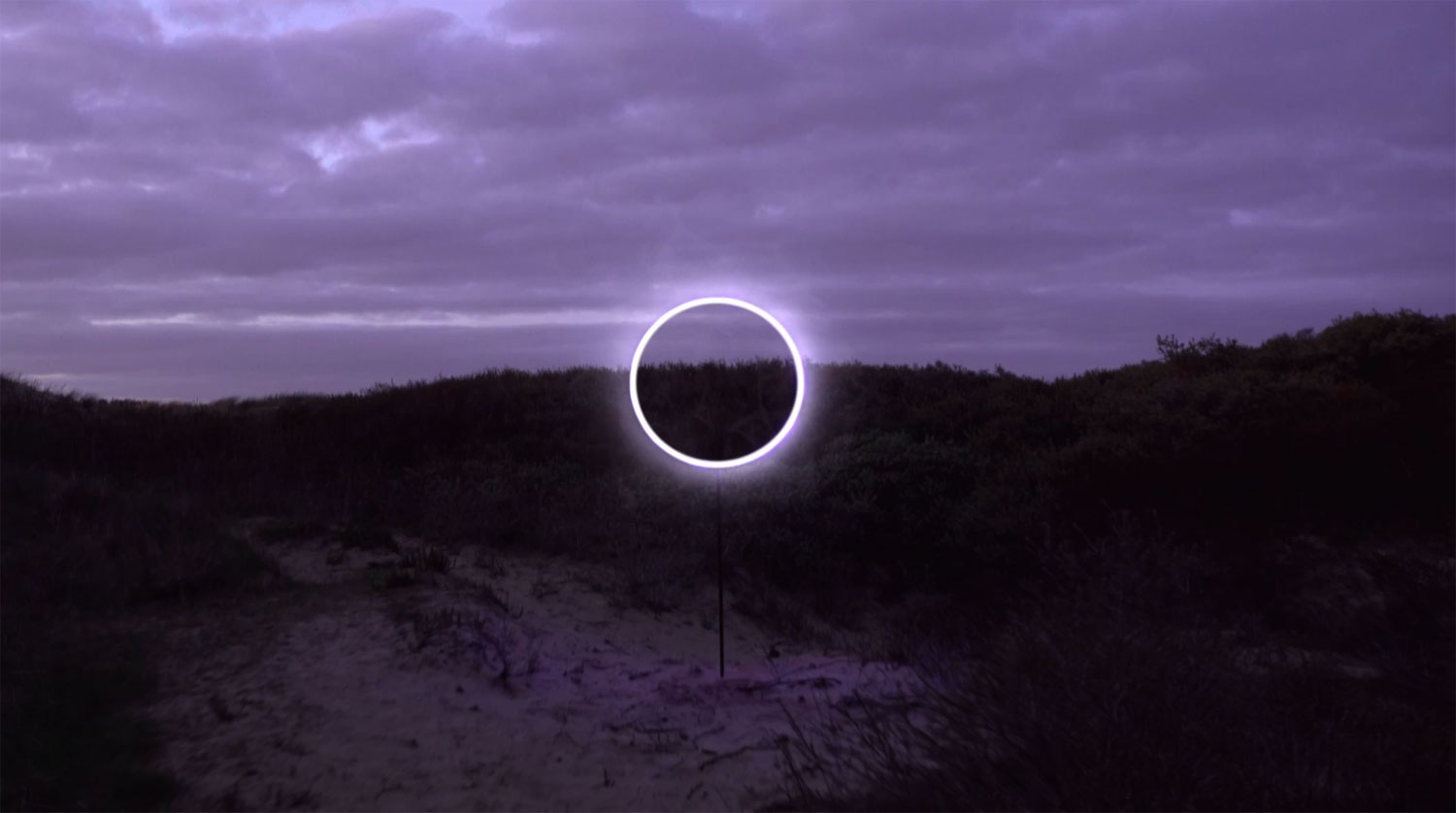 Along with the song and its debt to nature, the video was also inspired by artist and filmmaker Daniel Crooks, whose eye-teasing videos trick and distort reality by splicing footage into refracted compositions and juxtapositions. They were particularly taken with Crooks' 2015 film An Embroidery of Voids.
"We decided the consistency in camera motion combined with the varying landscapes was a perfect way of representing the displacement of time and space that occurs in a dream. Recollecting a dream always throws up inconsistencies; time is warped and your environment morphs seamlessly while you try to keep a hold of what's going on."
Check out the video for "Still" below:
Check out more from Hidden Orchestra on their website. Pre-order the album Dawn Chorus here, which is out on Tru Thoughts Recordings. See more of Limbic's light work and projection visuals here.
Related
Antique Light Art Brings the Northern Lights Indoors
Blood Pours from Facial-Mapped Projections of Venetian Noh Masks
Long-Exposure Photos Capture Light Art with Drones in New Mexico
Source: vice.com