Any kiss goodbye will send your head (and heart) spinning, and that free-falling feeling is exactly what director Dan Huiting captures in his new music video for "Last Kiss," a song off the sixth album from Seattle's most soulful syncopators, Minus the Bear. As vocalist Jake Snider sings over the same soaring synth-guitar substrate that made "Pachuca Sunrise" a staple on every car make-out mixtape I've made since Menos el Oso came out in 2005, a coordinated cohort of in-camera effects and motion graphics immerse the four-piece in a spectacularly smooth sonic cityscape.
"When I first heard Minus the Bear's 'Last Kiss,' I instantly saw the band performing in a new, digital world that would be beautifully surreal and also very geometrically pattern inspired. I imagined juxtaposing a modern, techy edge (through the use of glitchy patterns and transitions) against a backdrop of beautiful timelapse footage of the outside world, mixed with the more organic feel of zen-like mandalas made of layered band members in circular patterns," says director Huiting. "All of this in constant motion, floating toward the viewer to create a kinetic energy. A new world where we could manipulate and layer footage endlessly, and have the freedom to improvise, change, and even create new unexpected looks during the FX-making process."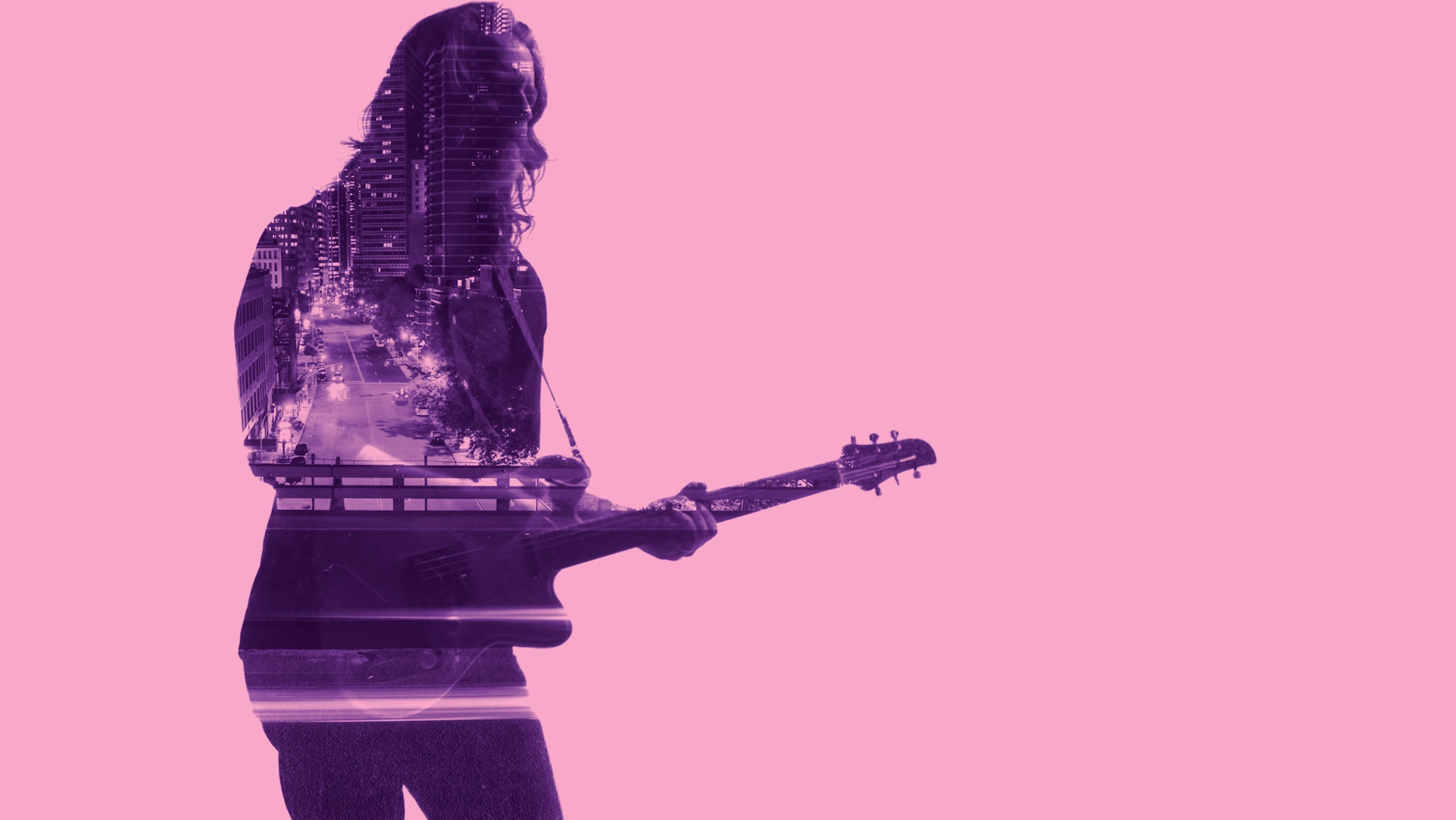 Part of what makes the video so refreshing for the eyes undoubtedly comes from the fact that a number of its effects were created live using plastic prisms and pieces of glass. When Huiting's enlivening half-day's worth of footage with the band meets the "real heavy lifting" VFX work of editor/FX artist Shane Nelson of Omni Fusion and FX artist Aaron Berger, the result is at once organic and modern, very much like the motile sound Minus the Bear pioneered.
"I loved Minus The Bear since I first heard the song 'Monkey!!! Knife!!! Fight!!!,'" says Nelson, echoing my feelings exactly. "This opportunity was amazing." Check out "Last Kiss" below:
"Last Kiss" is off Minus the Bear's VOIDS (via Suicide Squeeze), which you can buy here. Click here to visit Dan Huiting's website.
Related:
Washed Out's Latest Video is an 80s Retro Extravaganza
Mesmerizing Video Showcases All the Weird Shit You Can Do With a Body Scan

We Talked To The Faint About Their New Album And Hi-Tech Live Tour
Source: vice.com