Premiere Screening—"Arkansas" and a post-screening conversation with director Clarke Duke
scemcem
Wed, 04/22/2020 – 14:49
Tune in to a live stream screening on May 4 at 5 pm for the digital premiere of Arkansas, part of LACMA's Stay at Home Film Series, followed by a conversation with Director Clark Duke and LACMA's Assistant Curator for Film, Adam Piron.
In Clark Duke's directorial debut, Kyle (Liam Hemsworth) and Swin (Duke) live by the orders of an Arkansas-based drug kingpin named Frog (Vince Vaughn), whom they've never met. Posing as park rangers by day, they operate as low-level drug couriers by night under the watchful eye of Frog's proxies (John Malkovich, Vivica A. Fox). However, after one too many inept decisions, Kyle and Swin find themselves directly in Frog's crosshairs, who mistakenly sees them as a threat to his empire. Arkansas weaves together three decades of Deep South drug trafficking to explore the cycle of violence that turns young men into criminals and old men into legends.
Short Title
Premiere Screening—Arkansas
Policies/Notes
This screening will take place via YouTube live stream.
Primary image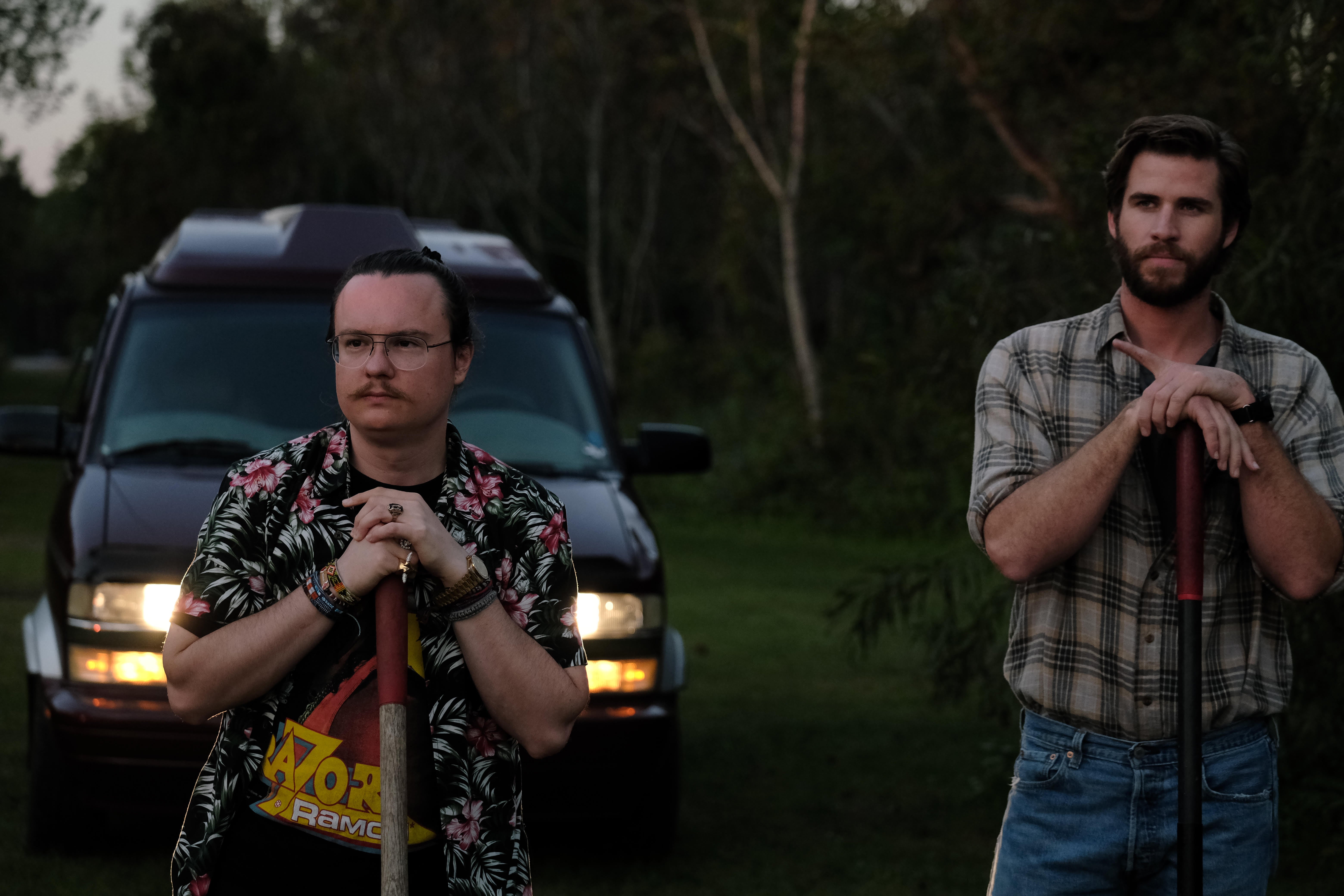 Date
Mon, 05/04/2020 – 17:00
– Mon, 05/04/2020 – 19:30
Mobile tile settings
Image tile format
Exhibition Format
On-sale time
Mon, 11/18/2019 – 18:00
Video
Credit line – Left column
Image: Still from Arkansas, 2020, image courtesy of StoryBoard Media
Ticket price
Free, no tickets required. 
Module
Source: lacma.org