He's known for using what's called "prepared piano"—placing objects on the strings to create different sounds—and now, German musician and pianist Hauschka, a.k.a., Volker Bertelmann, is showing you how he creates his performances and compositions 
"I prepared the first piano on my very first record called Substantial," Hauschka tells Creators. "I was recording in Wales in the Brecon Beacons and it was a delight as I recognized the endless opportunities. The next album I started to create more sounds and work more in an electronic way. I always was into music with a lot of bass and I loved the imagination of creating club and electronic music with an acoustic instrument. I think it is very limited and at the same time endless in possibilities."
For his upcoming eighth album, What If, Hauschka again uses this approach—manipulating sounds with paper, metal, a hit hat—but has taken it in a more experimental, noise art direction in terms of the sounds.
Along with this he also programmed parts for what are called self-playing pianos or pianolas. Using this instrument allowed him to have both hands free to manipulate the strings while a sequencer played the piano. This meant he could exploit the speed and build multiple layers to emphasize a composition's meter. He also combined these sounds with a Roland Jupiter 4 synthesizer and an Eventide H3000 Harmonizer, taking influence from genres like hip-hop.
"I was trying to create music based on the last two years of my live shows that were getting, from gig to gig, more experimental and more rhythmical," Hauschka explains. "Hip-hop and maybe modern electronic music somehow inspired me, as well as some form of R&B. So my way of recording the pieces is based on a live set up and a set up with two Disklaviers performing techno sequences or drums."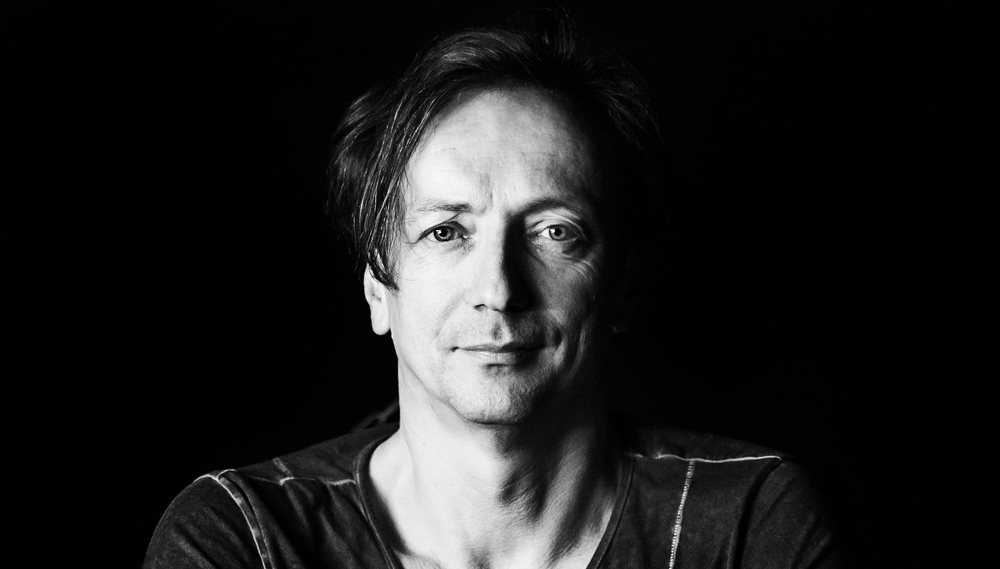 Released two weeks ago, Hauschka's latest single off the album is called "Constant Growth Fails," and, above, Creators has an exclusive video of the musician in his studio making the song. It shows him programming a pianola, building up the multiple, electronic-like sounds by coaxing and tinkering with the strings.
"I felt like the piano is full of clichés and I felt very attached of using the piano not in the traditional way," notes Hauschka. "I am also not attracted to music that is too over the top or that stays in a way always on the same chord. I do that every now and then as well but it is somehow the diversity of sound that is for me very attractive."
Watch the music video for "Constant Growth Fails" below.
What If is released on 31 March 2017 on City Slang records. You can pre-order it here and check out some Hauschka tour dates here.
Related:
Watch A Flying Piano Touch Down At Munich Airport
Matthew Herbert's "20 Pianos" Features Electronic Modifications Of 20 Legendary Keyboards
 Hundreds of Facebook Images Get Transformed into Piano Music
Source: vice.com