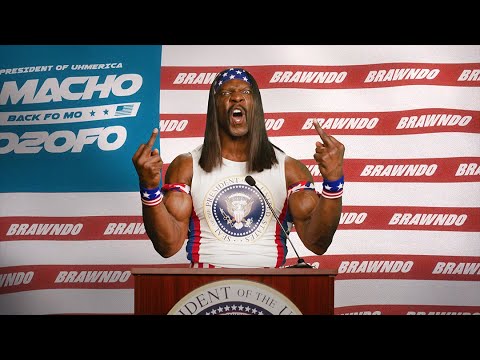 This video contains NSFW language. Last year, Ryan Reynolds made a video of his own colonoscopy experience (without any invasive images) to promote screening for colon cancer. This year, he enlisted Terry Crews to undergo a colonoscopy and make a public account of the procedure for the organization Lead From Behind. Crews arrived at his appointment as United States President Dwayne Elizondo Mountain Dew Camacho, the character he played in the 2006 film Idiocracy. Crews stayed in character even under anesthesia! Reynolds said,
We applaud President Camacho for his bravery — and also idiocy.
The fictional future president is running a low-key comedy campaign for the presidency in the 2024 election. So far, it only surfaces to promote something, such as the SXSW festival earlier this year and now the campaign to encourage people to get a colonoscopy. Everyone should have a colonoscopy performed after turning 45, or even before then if you have symptoms.
Source: neatorama