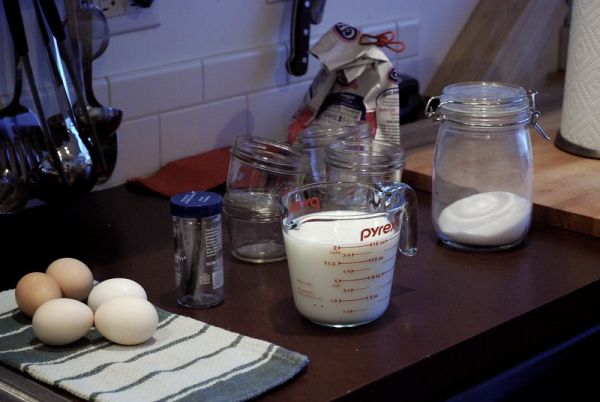 Whether you are just learning to prepare food or you've been cooking for 50 years, there's always something new to learn. Professional chefs encounter everyday cooks who tend to make the same mistakes across the board, and many of them are willing to help the rest of us create tasty, satisfying dishes for ourselves. Read which mistakes they most want to correct.   
You throw all your ingredients together at once and mix them without thinking about their order. If you see butter (or any fat) and sugar listed first in a recipe, it's a creaming method — which means you mix together the fat and sugar first, until it's light and kind of airy. When you add the eggs, add them one by one to make sure they mix in well and so that your batter keeps its light texture.

If the recipe says an ingredient is supposed to be room temperature, make sure it's room temperature! Eggs are particularly important for this rule — room temperature egg yolks break more easily and incorporate better into whatever you're mixing. And for something like cheesecake, or anything else with high fat content, cold eggs can actually harden the fat and make your mixture lumpy.
Learn what to do about 30 of most common cooking mistakes in a ranked list at Bored Panda.
(Image credit: Flickr user Lucia Sanchez)
Source: neatorama