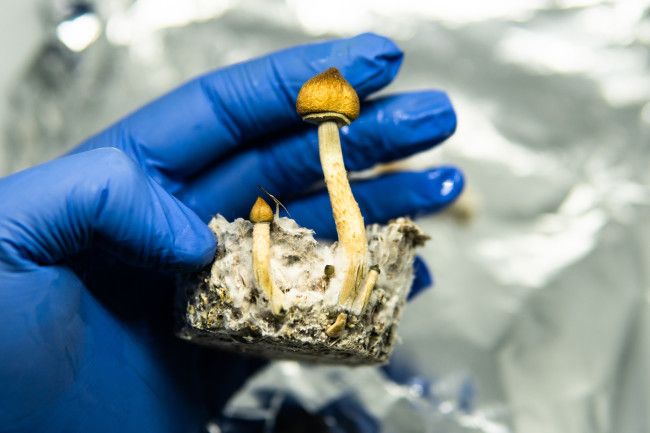 Believe it or not, researchers are getting new information about the brain thanks to psychedelics. Not only do psychedelic drugs prove effective for treating mental illness, but they also expose the brain regions that are affected by these drugs, as Discovery Magazine details:
Treated disorders have included depression, anxiety, post-traumatic stress disorder, anorexia, obsessive compulsive disorder and addiction. Dozens of clinical trials are underway, the majority investigating the therapeutic effect of psilocybin, the active component in so-called magic mushrooms. This natural compound belongs to the class of serotonergic psychedelics — those that activate serotonin (type 2A) receptors.
Researchers are examining the distribution of serotonin 2A receptors to help pinpoint the brain areas affected by psychedelics. The greater the density of these receptors, the greater the likelihood that a particular brain region contributes to the psychedelic experience, according to a study published in Neuropsychopharmacology.
Check Discover Magazine's full piece on the topic here.
Image via Discover Magazine
Source: neatorama