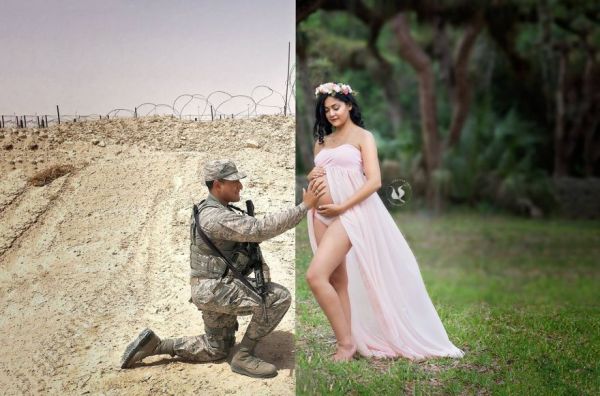 Brandon and Veronica Phillips are expecting a baby soon. The problem is that Brandon is deployed far away, so Veronica took one of his Air Force shirts to her maternity photoshoot to wear in order to incorporate him into the pictures. Photographer Jennifer McMahon of Jennifer Ariel Photography was touched, and found a way to get Brandon into this picture -with Photoshop! McMahon said,
This mommy was so sweet, and her story touched my heart. Her husband is thousands of miles away serving our country. He is missing his beautiful wife's pregnancy, and will be missing the birth of his baby. Thank you to our military for sacrificing for our country.
See more pictures from the photoshoot at Buzzfeed.
(Image credit: Jennifer Ariel Photography)
Source: neatorama