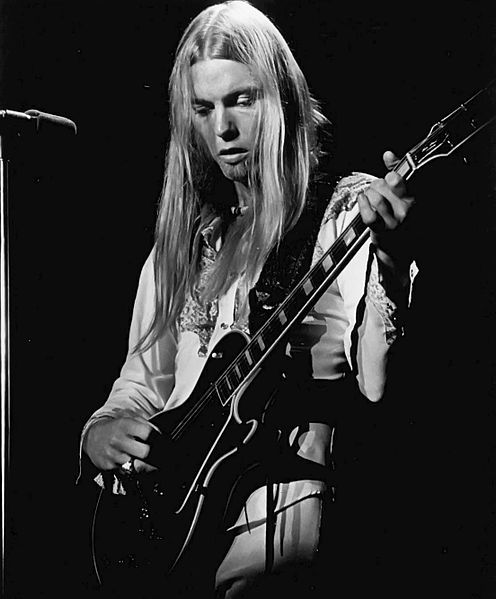 An early pioneer of the Southern Rock movement has passed away. Gregg Allman died peacefully today at his home in Savannah, Georgia. The musician had suffered from health problems; he contracted hepatitis C in 1999 and underwent a liver transplant in 2010. No cause of death has been released.
Allman fronted his band for 45 years, first alongside Duane and then as its sole namesake, after his older brother — regarded as one of the most influential guitarists in rock history — was killed in a motorcycle accident in November 1971, just as their trailblazing Southern rock tracks were taking hold on the charts.

Soldiering on through grief and then the eerily similar death of bassist Berry Oakley just one year and 10 days after Duane died, Allman and the band became as well known for their stoic survival as they were for their freewheeling concerts.

The Allman Brothers Band first reached the Billboard 200 albums chart with its self-titled debut in 1970. Over the next 34 years, the group charted 24 more albums, including four top 10 sets. It topped the list once, with Brothers and Sisters, which reached No. 1 for five weeks in 1973.

As a soloist, Allman notched seven charting albums on the Billboard 200, including one top 10 set: the No. 5-peaking Low Country Blues in 2001. On the Hot 100, he claimed a pair of entries with "Midnight Rider" (No. 19 in 1974) and "I'm No Angel" (No. 49 in 1987). The latter also topped the Mainstream Rock Songs chart that same year.
Gregg Allmän was 69.
-via Metafilter
Source: neatorama