Microsoft Paint, the first digital art tool young artists have had access to since 1985, is slated to go the way of the dodo. The simple drawing platform is included in a Microsoft announcement of software to be removed from the upcoming Fall Windows operating system.
The internet isn't pleased with the prospect of losing the 32-year-old program. MS Paint is useful for interacting with screenshots from the internet, either protecting sensitive information or making them into memes. Most importantly, it comes free on every PC. Its simplicity makes it light and accessible no matter how crappy the computer. "I use it almost every day… I'll miss it," Reddit user what_are_you_saying writes in a thread on the topic.
Serbian artist Maja Djordjevic discovered her practice through MS Paint. There was one computer in her Belgrade apartment building, which children gleefully used to look up pictures of nudes. The artist would then recreate those pictures in MS Paint. "When an adult came, you could delete it fast," Djordjevic told Creators. Her current irreverent repertoire is based on these experiences.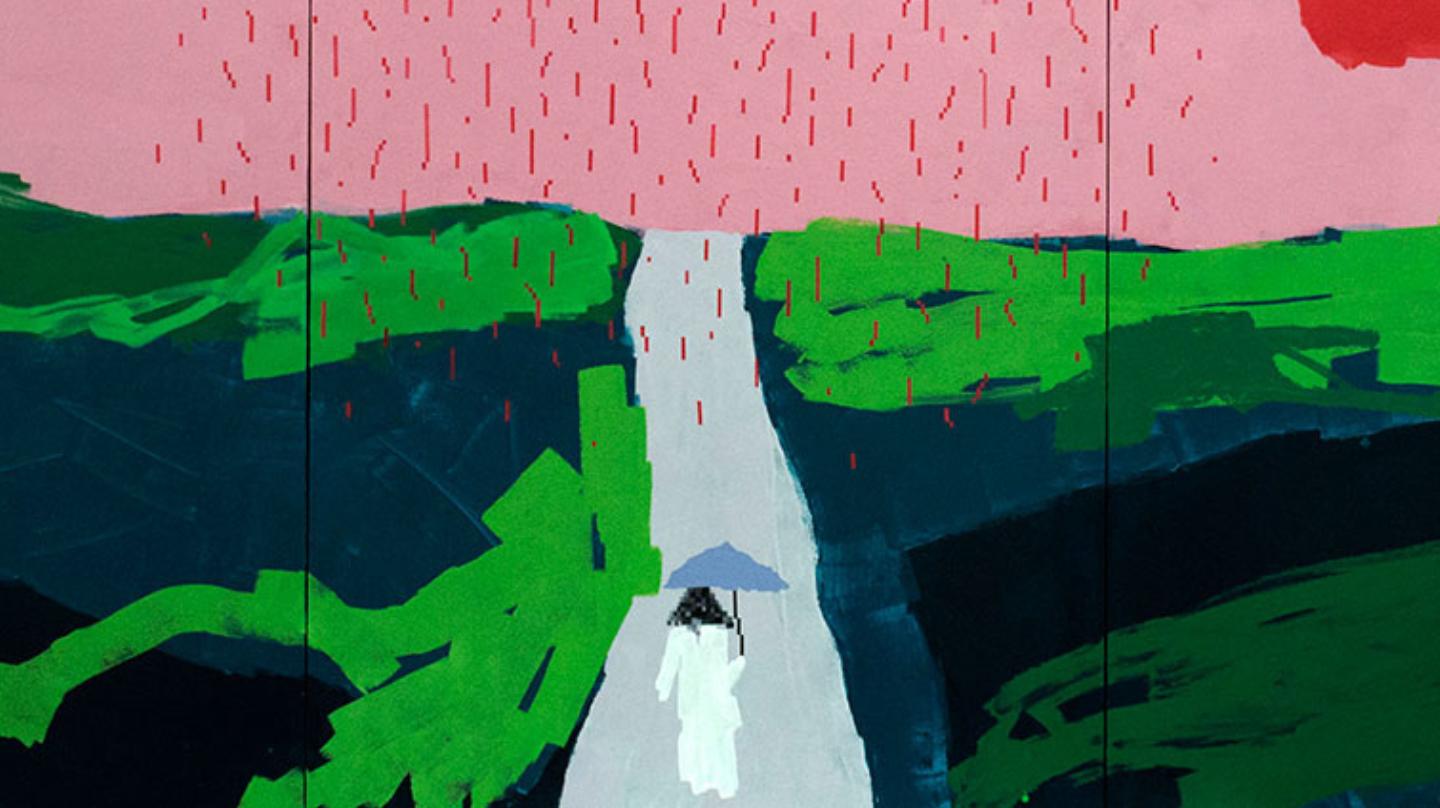 Djordjevic is one of a huge community of artists who choose the 32-year-old tool as their medium. David MacGowan recreated Ridley Scott's 1982 classic Blade Runner in MS Paint shot-for-shot. Mononymous artist Jim will draw anything his audience wants in the quick, crude medium. The r/GoodArtvsMSPaint subreddit encourages MS Painters to submit their work next to classics by Edvard Munch, Edgar Degas, and Matt Groening.
Redditor Uninspire predicts — in reference to the r/MemeEconomy subreddit, where users bet on the which memes will accrue cultural capital — that, "Low effort memes will surely see a downturn." This user suspects the absence of MS Paint will create a barrier to entry that will keep many potential cogs from joining the crowdsourced machine that generates memes.
Similar software exists, the Guardian points out, for those who want to make simple line drawings on the computer. Paint.net is a simple drawing tool, and Microsoft will continue to include Paint 3D, launched in March, in future updates. Artists who enjoy free-wheeling, intuitive painting programs have also pushed Tiltbrush, Google's virtual reality painting software, to exciting creative heights.
MS Paint might still have a shot at survival. It has been marked for "deprecation," which in software speak means it is "not in active development and might be removed in future releases." Disgruntled internet users have picked up on the "might" in that statement, and filed more than 10 Change.org petitions imploring Microsoft to keep the software.
The release date for Microsoft's Fall operating system hasn't been announced yet, but MS Paint diehards who think access to the program is important have until the new software rolls out to make their case.
Read the official announcement of MS Paint's deprecation here.
Related:
This Guy Named Jim Will Draw Whatever You Want in Microsoft Paint
Naked Ladies Run Amok in Microsoft Paint Oil Paintings
Crowdsourced Gallery Accidentally Amasses Treasure Trove Of Shrek Fan Art
Source: vice.com