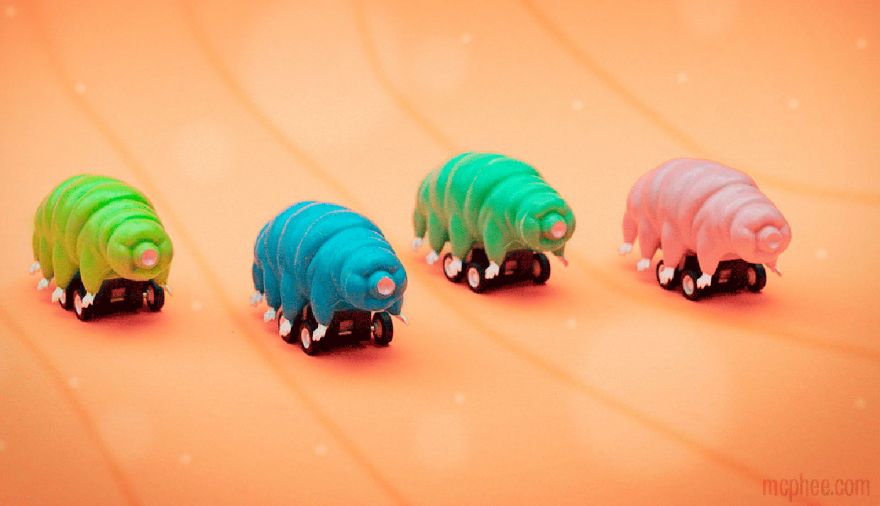 Wouldn't it be nice if we could see tardigrades in action with our naked eye? Perhaps that's what the guys Archie McPhee had in their minds when they decided to make these cute racing tardigrades.
These pull-back tardigrades come in a set of four so you can race up to three of your friends to see who has the fastest time in a drag race.
The full set goes for just $14.95 and would be lots of fun to race against some babies, possums, or cockroaches. Place your bets now!
I have a feeling that this will be a hit in the market.
Well, what do you think?
(Image Credit: Archie McPhee/ Technabob)
Source: neatorama