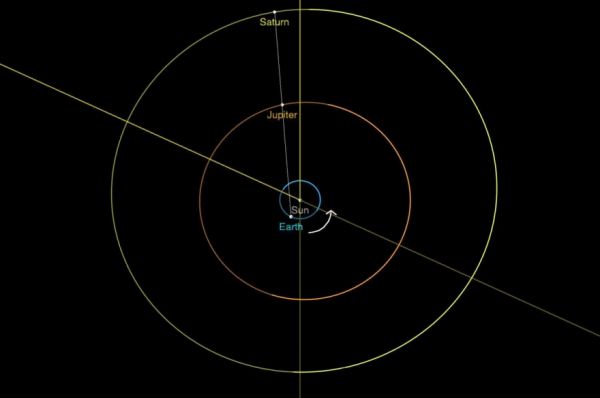 A rare conjunction of planets will soon be visible from earth for the first time in almost 800 years. Jupiter and Saturn will appear to be in close conjunction from our vantage point, only about a tenth of a degree apart. This closest point will be on December 21, the winter solstice, as NBC reports.
It will be the first Jupiter-Saturn conjunction since 2000, but the first time the planets will have been so close since 1623. It will also be the first time such a close conjunction has been observable since 1226, according to EarthSky.

Still, according to NASA, "while the two gas giants may appear close, in reality they are hundreds of millions of miles apart."

The event has been dubbed the "Christmas star," because some astronomers have theorized the "Star of Bethlehem" could have been a rare conjunction involving both Jupiter and Saturn.
While the conjunction on the 21st will be brief, the planets will appear close together on days both before and afterward. Read more about the phenomenon and how to best observe it at Bad Astronomy.  -Thanks, WTM!
(Image credit: NASA/JPL-Caltech)
Source: neatorama