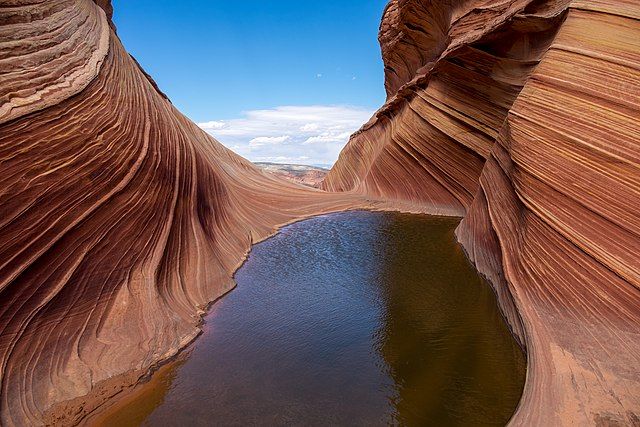 Alright, who had the "a rare fossil creature appears in a city" in their 2022 bingo card? Nobody? Well, we didn't have it either, but it did happen.
Yahoo! News reported that a creepy, prehistoric-looking "dinosaur shrimp" has shown up in Arizona. These creatures were discovered on December 23, 2022, by a tourist in The Wave, a sandstone rock formation and tourist spot.
The visitors found a pool of water in the area and noticed some tadpole-like shrimps that were the living fossils we were talking about. According to experts, these beings dated all the way back to the Jurassic age. Talk about ancient!
These creatures are called Triops and are described to look like little mini-horseshoe crabs with 3 eyes. While it's nice to find that some ancient crustaceans are still alive and kicking, we have to ask? Why are they appearing now?
According to Central Michigan University, the shrimp eggs can lie dormant for many decades until enough rain comes to create lakes. So the pool of water must have formed recently for the tadpoles to hatch from the eggs. It is perfectly natural, so don't worry about their appearance is a sign of an impending apocalypse or something. It isn't!
Image credit: wikimedia commons
Source: neatorama