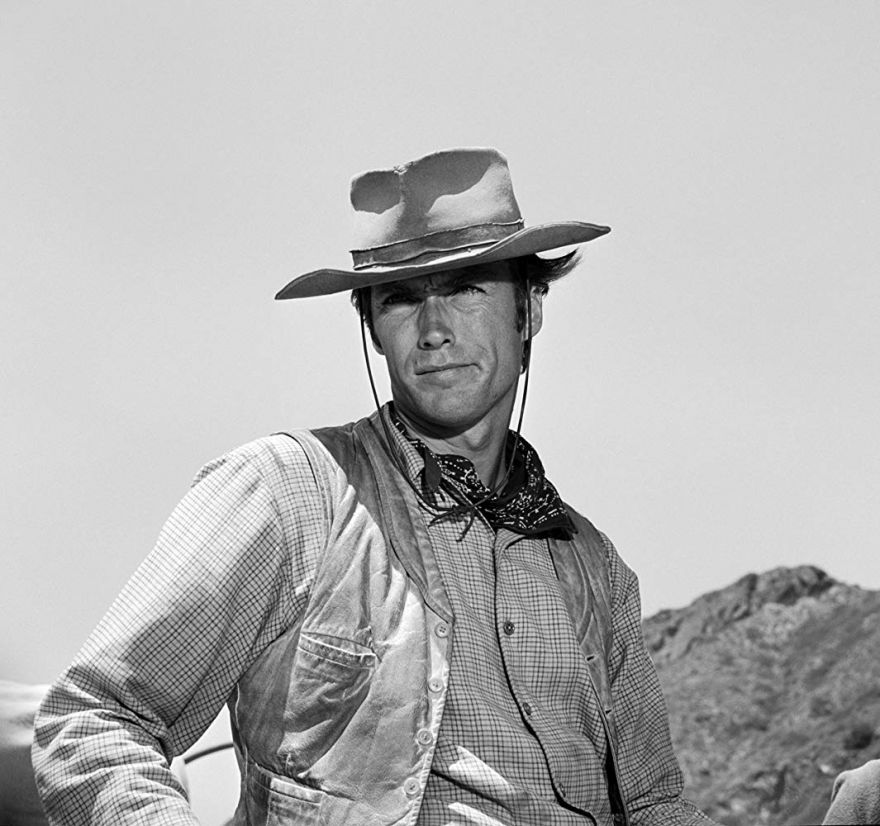 Back in the days when Westerns ruled prime-time television, few were as well-regarded as Rawhide. It was good enough to last for eight seasons, and it featured a young Clint Eastwood in a major role. (Interesting Fact: Clint Eastwood began filming his famous 'spaghetti westerns' while this show was still in production, and so he used the same gun and boots in both.)
Rawhide was an hour-long program, which made it much easier to write for than the various half-hour western dramas of the time. I found it to be an excellent series, even before I knew who Clint Eastwood was, and it was one of those programs blessed with a top-drawer ensemble cast. From the IMDb:
Rawhide was a wonderful TV western series. Focusing on a band of trail drovers lead by the trail boss Gil Favor. Most episodes – especially from the first 3 seasons were really character studies of Favor and his men. Rawhide captured the flavor of that time of the west that no other series has for me, as yet anyhow, managed to do so. The black and white photography added to a bleak, realistic feel that other western series seldom managed to capture. Rustlers, Indians, Comancheroes, beautiful damsels in distress, serial killers, they all showed up to give our heroes problems. The end came for the series quietly when the final season was axed less than half way through. The reason – Eric Fleming had departed to make films (and, ironically, was killed while making one) and Rawhide was now a head without a body – the gritty realism was gone, Gil Favor commanded respect and exuded authority – he was never infallible and this made him all the more interesting. Rawhide was a tough western who had some tough guys in it. No frills in this one, these were working cowboys just doing a job and battling the elements and whatever situations they were thrown into every year. They really don't make television series like these any more. What a pity.
YouTube seems to feature all episodes of all seasons, and I have embedded one of my favorites below. Note that the Season and Episode identified are correct, but the uploader got the name wrong. This is "Incident of the Murder Steer", not "Music Maker").
Source: neatorama