Reading: Christina Catherine Martinez reads from Six Scripts for Not I
scemcem
Tue, 03/23/2021 – 10:07
The third in a series of five readings from the publication Six Scripts for Not I which features commissioned pieces by Darby English, Amy Gerstler, Sarah Kessler, Christina Catherine Martinez, and Alan Page Arriaga. For this event, Christina Catherine Martinez reads from "Who's To Say."
Christina Catherine Martinez is a writer, actor, comedian, and author of the essay collection Aesthetical Relations. Her live act has been described by The Comedy Bureau as "a great bridge between many different disciplines, including performance art, stand-up, and clowning." She writes for Artforum, Art Agenda, Texte zur Kunst, and sometimes for television, including The Eric Andre Show on Adult Swim, and the short-form comedy series Two Pink Doors on FX. She is a 2018 recipient of a Creative Capital / Andy Warhol Foundation Arts Writers Grant, and was named a Comic to Watch in 2020 by Time Out Los Angeles.
A new reading becomes available the first Thursday of each month between March and July 2021.
Short Title
Reading: Christina Catherine Martinez reads from Six Scripts for Not I
Policies/Notes
This event will take place online via YouTube. 
Primary image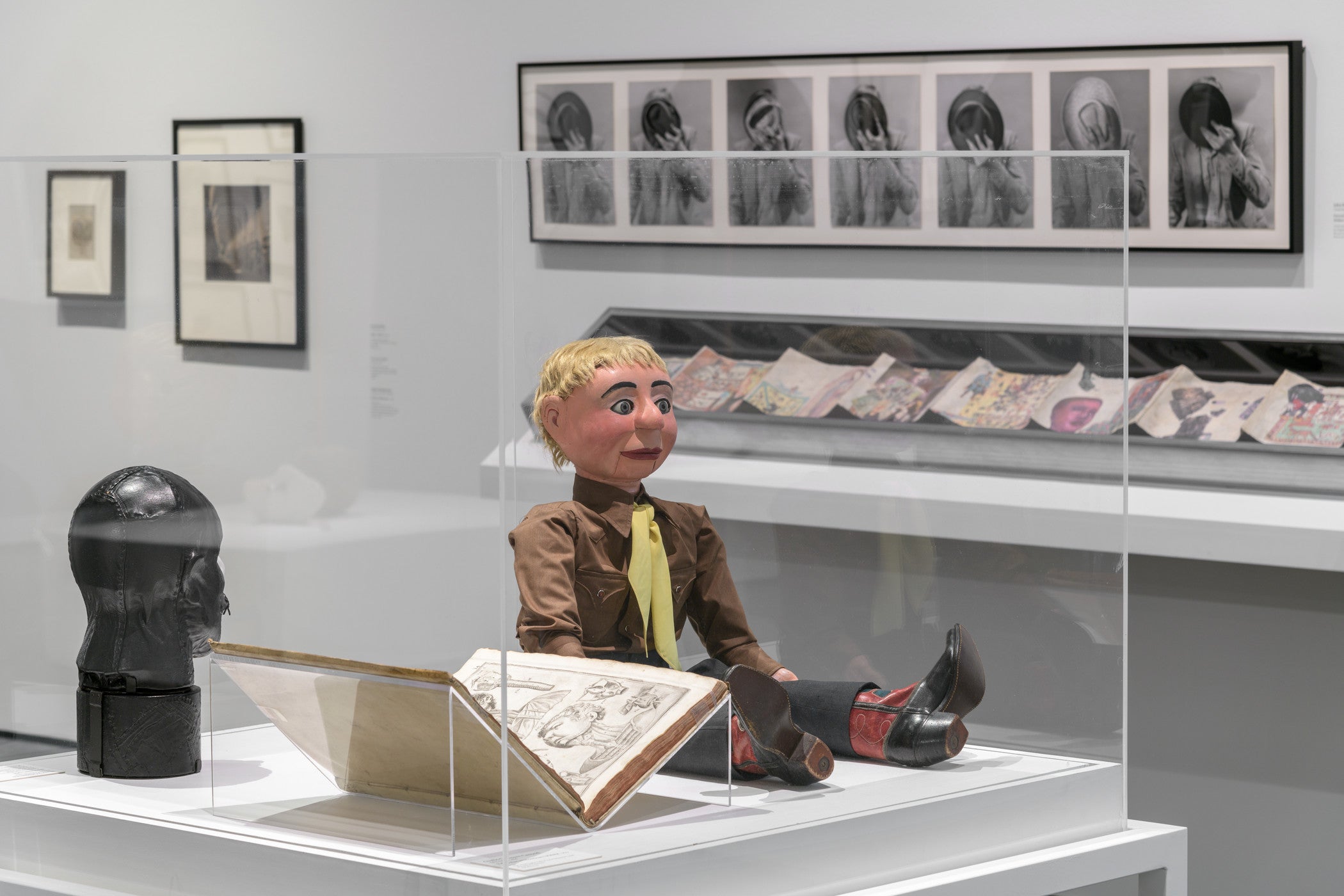 Date
Thu, 05/06/2021 – 17:00
– Thu, 05/06/2021 – 18:00
Mobile tile settings
Image tile format
Exhibition Format
On-sale time
Tue, 03/23/2021 – 10:07
Credit line – Left column
Image: Installation photograph, NOT I: Throwing Voices (1500 BCE-2020 CE), Los Angeles County Museum of Art, 2021, photo © Museum Associates/LACMA
Learn more about the complete catalogue of LACMA programs for all ages—many free. Discover film screenings, art talks and classes, music, creative fun for kids, wellness activities, and more.
Ticket price
Free, RSVP for a reminder email
Module
Source: lacma.org