Thursday nights at New York City's most iconic leather bar, The Eagle, is usually "gear" fetish night, placing a certain aesthetic style at the forefront. But on a recent Wednesday night, the venue hosted a different kind of fashion presentation: Willy Chavarria's latest collection. Titled Cruising, the collection riffs on a variety of ideas, pulling from the leather community, the cholo culture Chavarria grew up with in Visalia, CA, and the Mexican-American designer's religious background.
Embedded in the collection was also a capsule of pieces, created in collaboration with figurative painter Brian Calvin, harkening back to the AIDS crisis and subverting classic American brands. "Willy and I grew up together in the Central Valley of California," Calvin tells Creators following the show. Most of Calvin's practice is currently composed of sun-drenched, at times vibrant figurative portraits of moody teens. "I met him when I was 13 years old, over 30 years ago." As such, it made sense for Chavarria and Calvin to collaborate. "My participation was to provide imagery, a custom palette, and a pinch of inspiration," Calvin says.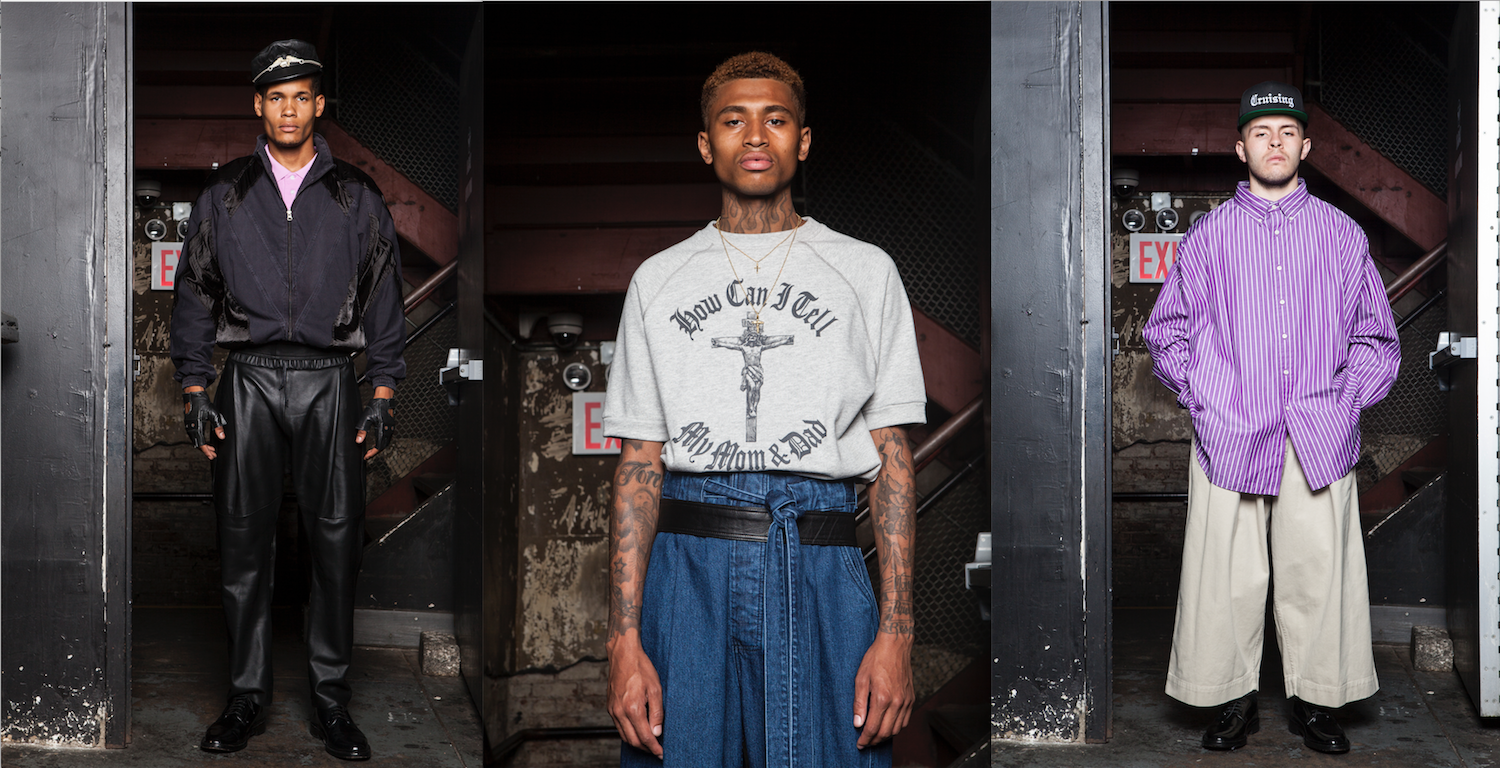 Those contributions manifested as Calvin painting sweatshirts and other pieces, ranging from turtlenecks to leather jackets to wide legged trousers. While some motifs, like partially opened lips, were a part of the artist's ongoing portfolio, he also created original logos to appear on various pieces.
"Over the years, I have used logos of what I think of as generic brands as self expression in my paintings," Calvin explains. "The intended messaging of the original design is slowed down and its relationship to the product advertised is altered, merely by being included in the context of a painting. Willy wanted to take the step of playing with language, creating a bit of dissonance in the image-word combinations."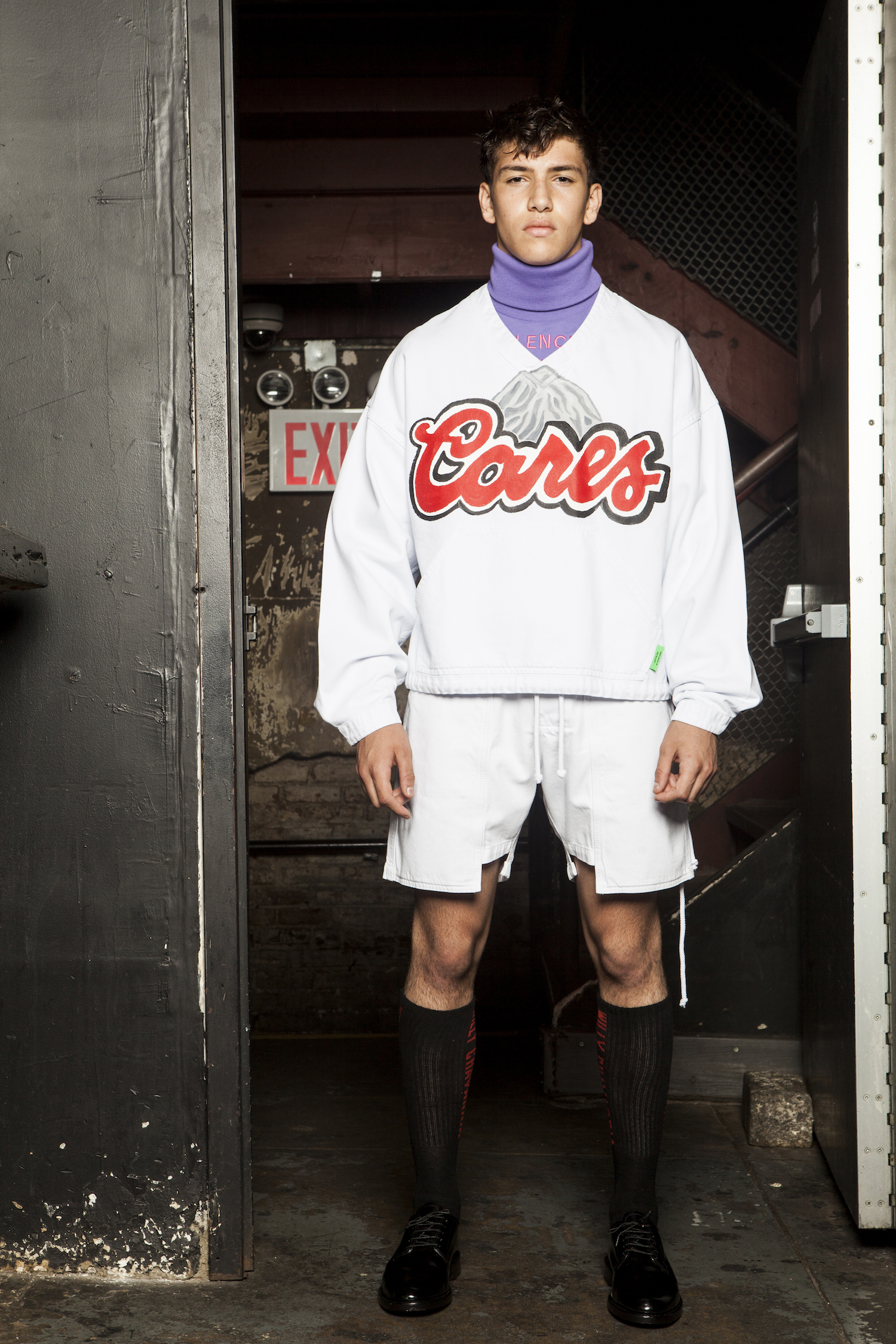 Here, he turns words like "American Mayhem" into a cigarette box cover, with garments featuring individual cigarettes floating here and there. In other pieces, the phrase "Cares Fight" is turned into a Coors Light-like script and splashed across fabric. Some pieces are embossed with the slogan, "Silence Still Equals Death," which is a nod to the old ACT UP slogan. While this inclusion honors that fight, it also contemporizes it, stressing the continued need to be vocal on these issues.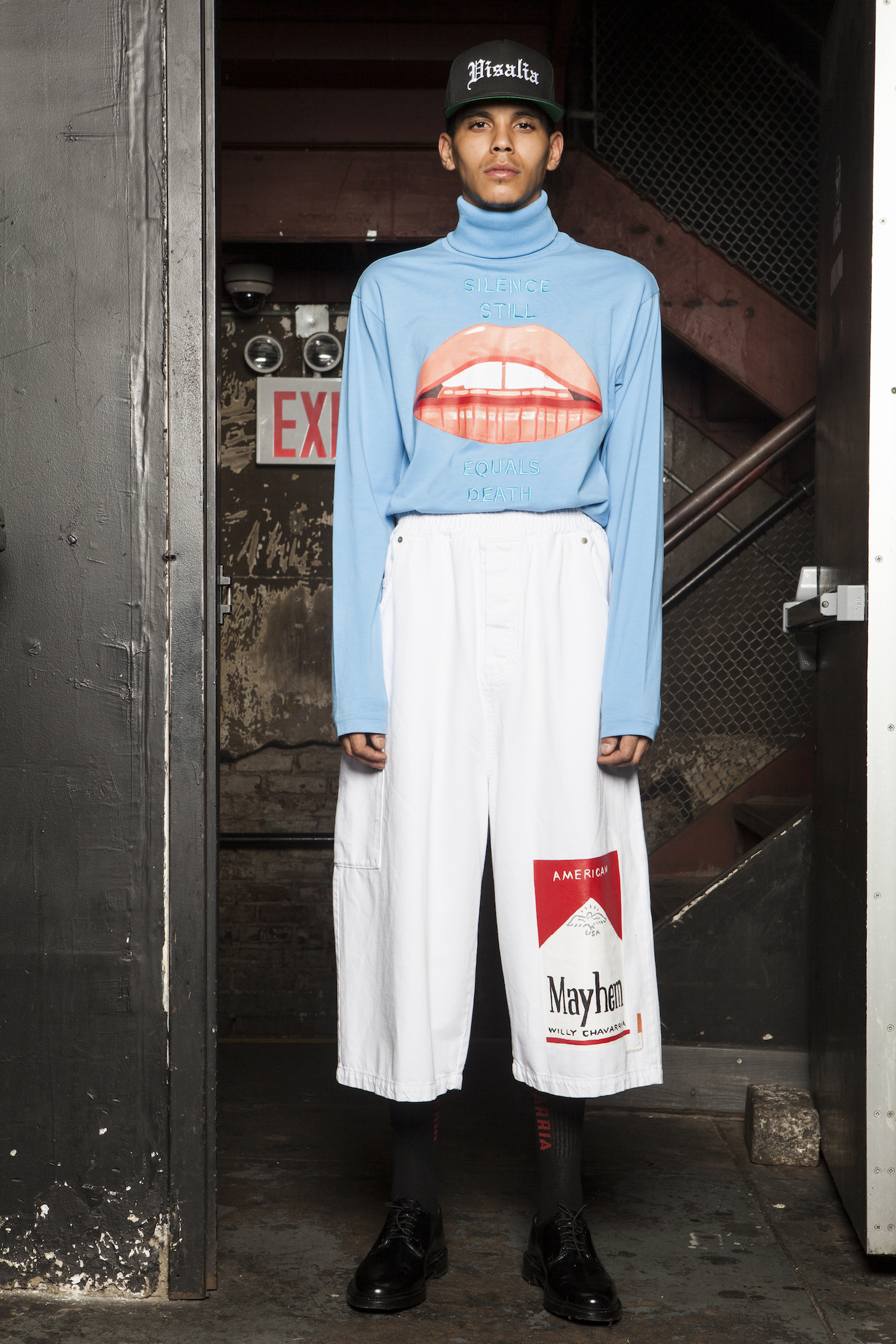 "Advertising imbeds unwanted messages in our minds, so much so that they begin to feel archetypal," Calvin said. "I want to gum up the works and create a bit of static in the transmission."
According to WWD, the hand painted pieces from the collection will be available in galleries but the works will be converted into prints of the pieces to be sold at retail. Follow Brian Calvin on Instagram and check out Willy Chavarria's website for more information.
Related:
[NSFW] BDSM Photography Breaks Out of the Bedroom
Sasha Velour's Fashion Designer Dishes on Her Daring 'Drag Race' Looks
Powerful Paintings Depict the Trauma of the AIDS Crisis
Source: vice.com