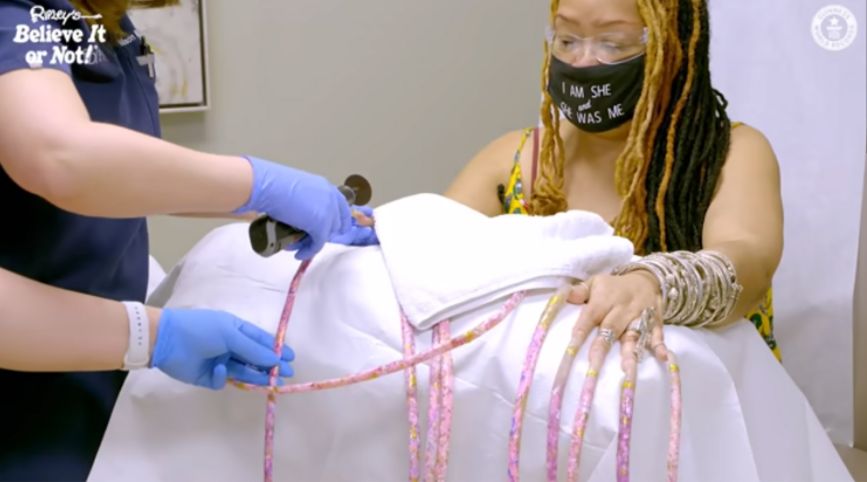 Not before she managed to break her own record, of course! Ayanna Williams beat her previous Guinness World Record of 18 ft and 10.9 inches before sawing her nails off with an electric rotary tool. The official measurement of her nails was 24 feet and Williams shared that she has been growing her nails for about 28 or 29 years, as People details:
"I have mixed emotions about my babies going," she said about her nails, revealing she's been growing them for "about 28 [or] 29 years."
Williams continued, "I'm so, so ready for a new life. I know I'm going to miss them, but it's just about that time – it's time for them to go. I'm just about tired of them so it's time for them to go."
"With or without my nails, I will still be the queen. My nails don't make me, I make my nails!" she stated.
She also revealed her decision to cut her nails stemmed from difficulty doing daily tasks.
"With my movements, I have to be very, very careful. So usually in my mind, I'm already preparing for the next step that I have to do to make sure that I don't hurt myself with my nails – or break them," Williams revealed. "I'm excited about cutting my nails because I'm looking forward to new beginnings."
Image via People
Source: neatorama