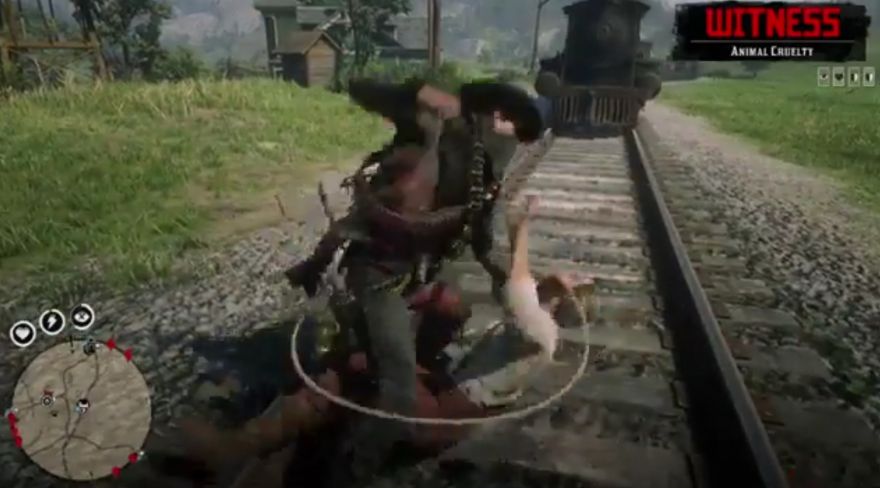 Pummeling a guy on a railroad track is never a good idea, unless you really want to kill the guy. Upon doing so, however, you also risk killing yourself in the process, so it would be good if you have a friend who would lasso you out of danger when the train comes. This just happened on this clip taken from an online game.
The clip was shared on the Red Dead Online subreddit… by user SomeRandomChillGuy and quickly became popular…
Unfortunately for the man who was being tackled, the lasso can only grab one person at a time and so the man did find out the hard way what happens when you get hit by a train. (It's not great!)
That guy is a hero.
Watch the clip over at Kotaku.
(Image Credit: u/SomeRandomChillGuy/ Reddit)
Source: neatorama