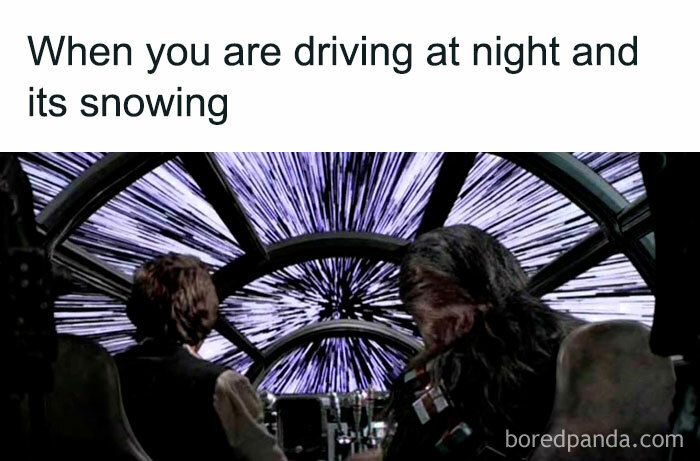 Have you experienced driving on a snowy evening? Or did you ever get lost so you had to turn down the music volume so that you can "see better"? Or how about the sudden existential crisis that dawns on you in the middle of driving? Chances are you experienced all of these already, and you would probably be able to relate to most, if not all, of these car memes.
Have a look at them over at Bored Panda.
Which one is your favorite?
(Image Credit: Bored Panda)
Source: neatorama