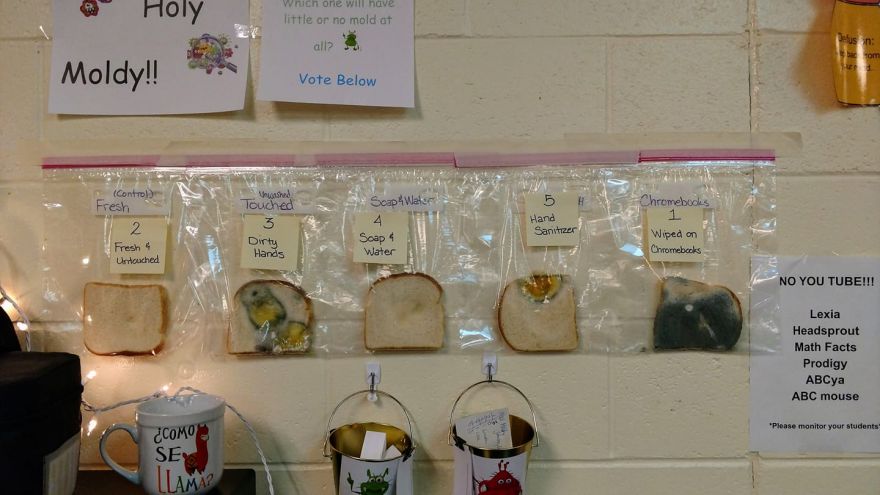 The flu season has arrived, and the Centers For Disease Control and Prevention report widespread influenza activity in 23 states. But more often than not, statistics don't get the point across, especially to kids.
Jeralee Metcalf, a behavioral specialist who works in an autism unit with students in kindergarten through sixth grade, along with her coworker, special education teacher Dayna Robertson, found an experiment called "How clean are your hands?" on the website of C.S. Mott Children's Hospital.
"We chose this experiment because we had been learning about decaying leaves and mold and flu season was approaching," Jaralee Metcalf told Bored Panda. "We decided it would be an awesome mold experiment to learn about germs by using moldy bread!"
Together, they put five slices of bread in separate bags. One slice was inserted untouched, another one was touched by kids with unwashed hands, one was touched by kids who washed with soap and water, and one was touched by kids who used hand sanitizer. Finally, they added a slice that they rubbed on the classroom Chromebooks.
Mold started forming on some of the slices in just a couple of days.
This was the result (see picture above).
Further details about the science project over at Metcalf's Facebook post.
(Image Credit: Jeralee Annice Metcalf/ Facebook)
Source: neatorama