In Los Angeles we often half-jokingly remark our cars are our homes away from home, operating as mobile living rooms and offices on four wheels. French automotive maker Renault and Philips Lighting have taken this idea to its extreme conclusion, unveiling the Renault SYMBIOZ concept, an autonomous electric vehicle designed to literally become an integrated extension of the home.
Unveiled at the 2017 Frankfurt Motor Show, the SYMBIOZ represents an unusual and remarkable prognostication of the future of the automotive industry, connecting and merging their fully autonomous and zero-emissions electric concept with the domestic heart of the home. The SYMBIOZ project was born as a collaborative effort between Renault and Philips Lighting, one sketching an interactive narrative between driver, vehicle, and the home, extending the intimate space of a vehicle cabin into the communal space of a living room. This feat is accomplished using an operating system within the SYMBIOZ engineered to automatically interact and controlling the smart home lighting inside the home upon return to its home.
From Thierry Bolloré – Groupe Renault Executive Vice President and Chief Competitive Officer:
The way we use our cars is changing. Already a car is more than just a way to get from one place to another. Full of technology, it's becoming an interactive and personalized space that connects passengers to other cars, people and objects around them. Looking to 2030 we imagine new scenarios with more efficient energy use, connectivity and autonomous driving scenarios that will improve how we live and travel.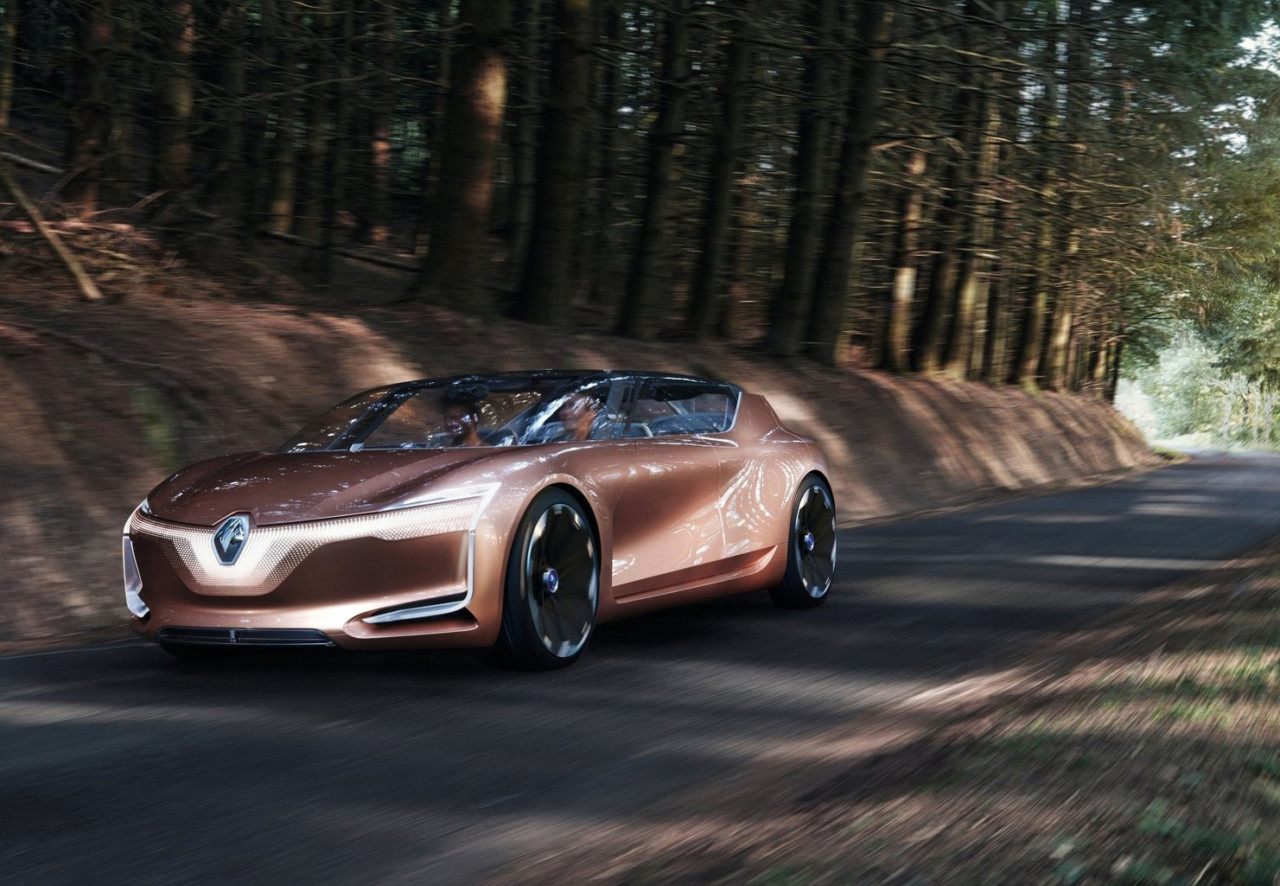 The SYMBIOZ's vision of mobility in the year 2030 brings together currently disparate elements of autonomous technology, smart home connectivity, and energy efficiency into a cohesive and harmonious experience, all without the launch of a single app. With the paths of this narrative already being laid out by the likes of Tesla, BMW, Mercedes, and other automotive manufacturers exploring a post-petrol landscape, its reasonable to believe the automotive experience presented by Renault will evolve in parallel with both residential and commercial architecture.

Source: design-milk