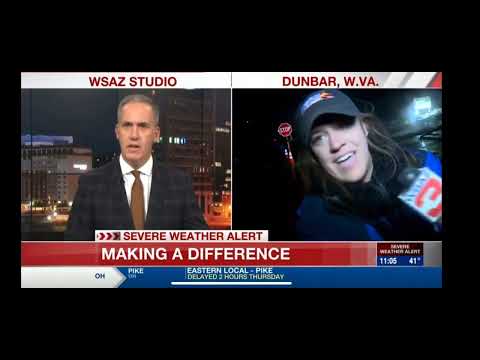 Tori Yorgey, a reporter with WSAZ-TV News in Charleston, West Virginia was on the scene, reporting on the effects of a winter storm. The roads were slippery from the snow, as evidenced by the car that slid into Yorgey.
This is her last week on the job, as Yorgey is heading to Pittsburgh to work there. She now has the ultimate end-of-work story. Despite the impact, Yorgey stood up and was reporting on weather conditions within a minute.
I'm also impressed with anchorman Tim Irr, who maintains perfect composure as a colleague is cut down in front of him.
-via Born in Space
Source: neatorama