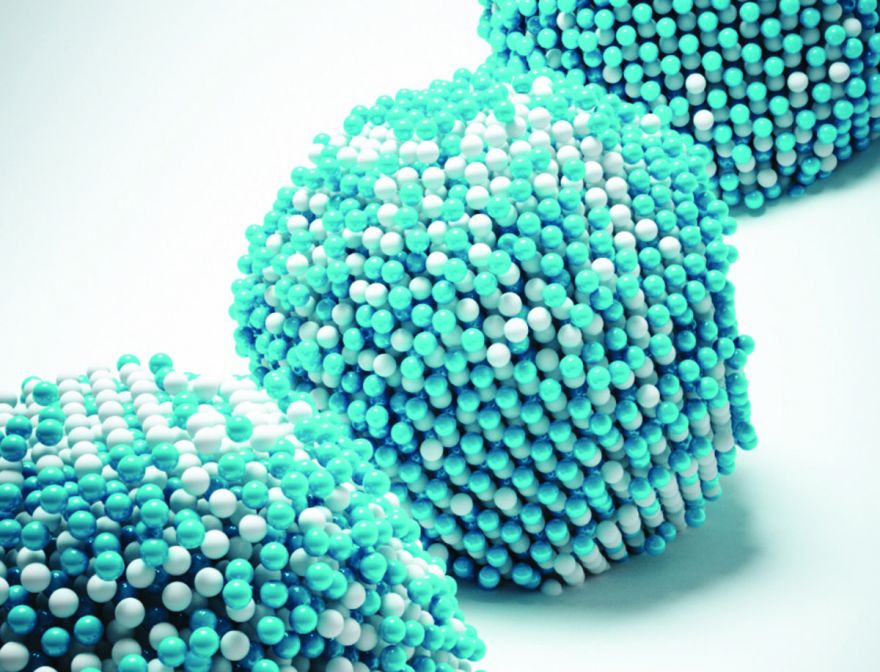 Freezing, melting, and evaporation. These are some of the everyday phase transitions (meaning, from one state of matter to another) that we see. These transitions start from a process called "nucleation", "in which tiny clusters of atoms or molecules (called "nuclei") begin to coalesce." This process plays a large role in many circumstances like the formation of clouds, boiling, and the start of neurodegenerative diseases.
A UCLA-led team has gained a never-before-seen view of nucleation—capturing how the atoms rearrange at 4-D atomic resolution (that is, in three dimensions of space and across time). The findings, published in the journal Nature, differ from predictions based on the classical theory of nucleation that has long appeared in textbooks.
"This is truly a groundbreaking experiment—we not only locate and identify individual atoms with high precision, but also monitor their motion in 4-D for the first time," said senior author Jianwei "John" Miao, a UCLA professor of physics and astronomy, who is the deputy director of the STROBE National Science Foundation Science and Technology Center and a member of the California NanoSystems Institute at UCLA.
Find out more about this groundbreaking experiment over at PHYS.org.
(Image Credit: Alexander Tokarev)
Source: neatorama