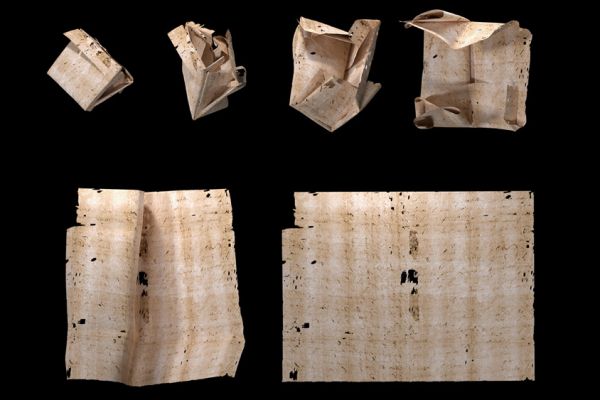 We learned about the historical practice of letterlocking some years ago. Then we learned about a trove of 17th-century undelivered mail discovered in the estate of postmasters Simon de Brienne and Marie Germain. Some of the mail was eventually opened and read, and some remained letterlocked to preserve its historical significance. Now a team of scientists and engineers from MIT have figured out how to read those letters without unfolding them!
"We're X-raying history," says team member David Mills, X-ray microtomography facilities manager at Queen Mary University of London. Mills, together with Graham Davis, professor of 3D X-ray imaging at Queen Mary, used machines specially designed for use in dentistry to scan unopened "locked" letters from the 17th century. This resulted in high-resolution volumetric scans, produced by high-contrast time delay integration X-ray microtomography.

"Who would have thought that a scanner designed to look at teeth would take us so far?" says Davis.
The technology had to be adapted to the project in order to separate the different layers of handwriting on paper. On the one hand, this could be a real breakthrough for deciphering writing on fragile ancient materials such as the Dead Sea Scrolls. On the other hand, it could enable nefarious organizations to read our contemporary correspondence. Read about the project at MIT News.  -via Metafilter
(Image credit: MIT Libraries)
Source: neatorama