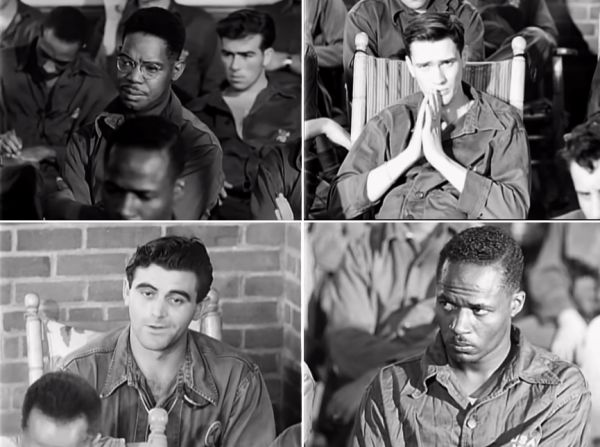 Only a year after acclaimed director John Huston gave us The Maltese Falcon, he was called up to serve in World War II. The army put him to work creating propaganda films, which he took seriously. Huston created three masterpieces, the last of which was Let There Be Light, an unscripted documentary that featured returning soldiers suffering from Post-Traumatic Stress Disorder, or PTSD. Previously referred to as battle fatigue or shell shock, the term PTSD didn't make it into the Diagnostic and Statistical Manual until 1980. Huston's one-hour documentary followed World War II veterans undergoing treatment at Mason General Hospital on Long Island.
When the Army saw the finished product, higher powers pulled the plug on the movie, citing concerns for the soldiers' privacy. In contradiction to this, the Army approved several film stills from Huston's footage (which clearly show the soldiers' faces) to be published in a 1945 article for Life magazine on the treatment of "battle-fatigue" for wounded soldiers. Why was a powerful film tackling the complexities of PTSD denied a release? The decision would help push back the awareness and progress for PTSD treatment by another four decades.
Huston kept a copy of the film, which you can see in its entirety along with the history of Let There Be Lightat Messy Messy Chic.
Source: neatorama