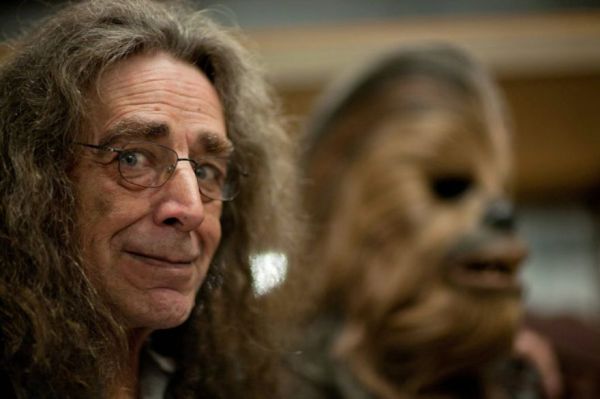 Even if you don't know the name Peter Mayhew, you have seen him. The 7'3″ actor played Chewbacca in seven films, from the original 1977 Star Wars to The Force Awakens in 2015. Mayhew's family announced on Twitter that he had passed away on April 30. Lucasfilm responded immediately.
"We are deeply saddened today by the news of Peter Mayhew's passing," said Lucasfilm President Kathleen Kennedy. "Since 1976, Peter's iconic portrayal of the loyal, lovable Chewbacca has been absolutely integral to the character's success, and to the Star Wars saga itself. When I first met Peter during The Force Awakens, I was immediately impressed by his kind and gentle nature. Peter was brilliantly able to express his personality through his skillful use of gesture, posture, and eyes. We all love Chewie, and have Peter to thank for that enduring memory."

Fans have long adored Chewie, and so did Peter; he consulted with the creators of the Star Wars: The Clone Wars animated series when the character made an appearance, and mentored his successor, Joonas Suotamo, upon retiring from the role.
Mayhew was also a favorite among Star Wars fans.
As lovable as everyone finds Chewbacca, Mayhew was that as a human being times 10. To fans, he was always the most kind and understanding person ever. Any time you saw him at a convention, he had a smile on his face and a big bear hug at the ready, if you so desired one. Even later in his life when mobility became a problem, Mayhew's spirit could fill a room, just like his iconic character.
Mayhew was 74.
Source: neatorama