"Disruptive" is thrown reflexively and regularly when discussing electric vehicles' impact upon automotive manufacturing, fuel efficiency, mobility technologies, and ultimately how we drive. But alongside these developing changes, the public's expectations related to the car shopping experience is also evolving, one veering away from the haggle and hassle of dealership-oriented car buying of yesteryear. The introduction of EV truck and SUV maker Rivian's Spaces in New York City's Meatpacking District is the first of several brick-and-mortar retail showrooms meant to connect with new EV buyers who want to casually get to know the brand, vehicles, and electric vehicle technologies all without the dreaded hard sell.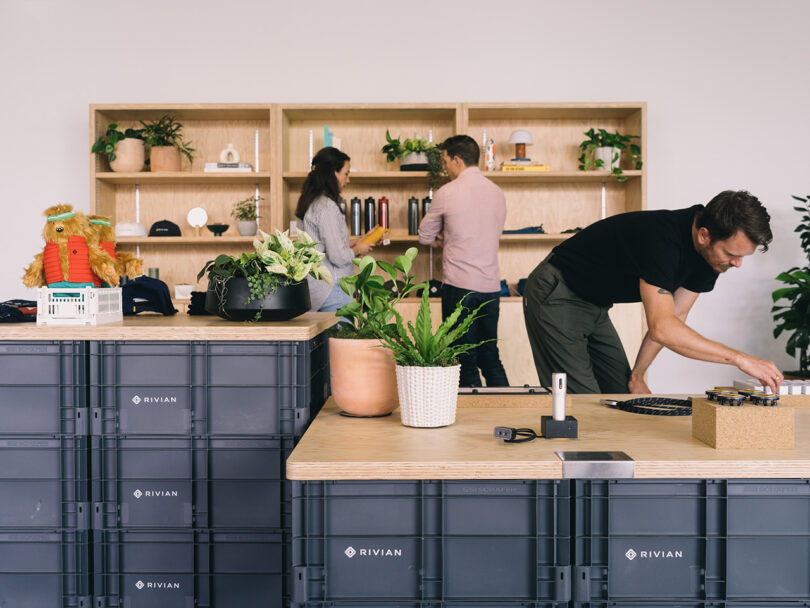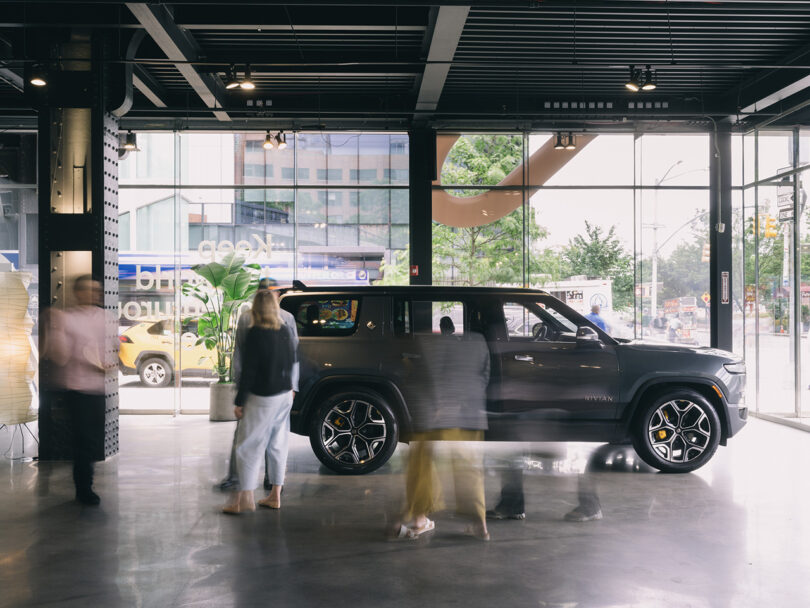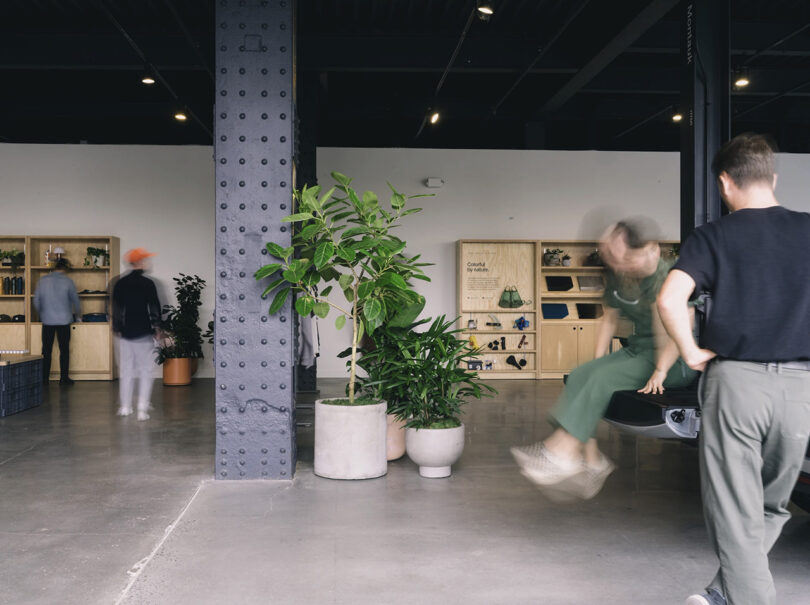 "Rivian Spaces are purposefully designed to be casual and inviting, where anyone who is curious is welcome to come in to learn more about us and our products," said Denise Cherry, Senior Director of Facilities Design and Retail Development at Rivian. "We've peeled away the formality that can be associated with automotive retail and focused on creating a relaxed, family-friendly environment that invites guests to stay awhile and discover at their own pace." That's all a nice way of saying Rivian's Spaces are imagined to be more like other retail experiences and less of the unwelcome persuasive spiel attached to today's auto dealerships.
Cherry emphasizes the difference between these Spaces and a traditional dealership is their "casual, warm atmosphere", an environment expressed through their choices in materials, eclectic furnishings and interactive educational displays. "Through Spaces, we want to inspire people to imagine where they can go and what they can do in a Rivian."
Additionally, reflective of Rivian's environmental efforts in manufacturing their vehicles, so too will Spaces be designed with consideration of their footprint and impact. "For example, for our 10th Avenue Space in New York City, we intentionally minimized the structural buildout in favor of modular components that can be moved from site to site," explains Cherry, "Future Spaces locations like Laguna Beach, CA and Groveland, CA, showcase adaptive reuse, breathing new life and purpose into existing structures."
Rivian Spaces will eventually roll out across the country in other markets, joining the company's existing network of over two dozen service centers across the U.S. and Canada. These other new Spaces include a showroom housed within a converted movie theater in downtown Laguna Beach, California (above), and also an indoor-outdoor 10,000-square-foot site in Austin, Texas complete with a green space, rooftop patio with panoramic views of the city. Rivian emphasizes the architecture and interior design of each location will reflect their locale, including distinct furnishings within.
In numerous ways Rivian is steering the EV buyer closer to something akin to customers and the Apple Store, wooing potential customers into uniquely designed retail destinations showcasing product to try without the hovering pressure to buy, emphasizing product-focused experiences and education rather than immediate sales. While nothing is guaranteed, we're apt to predict the future of buying your next car will become nearly as easy as buying an iPhone one day – albeit a bit more expensive.
The first Rivian Space opens today, June 16th, at 60 10th Avenue in New York City's Meatpacking District, with additional locations TBD.
Source: design-milk