Internet entrepreneur Andrew Conru wants to answer one question: can robots create beauty? Whether via a robotic arm holding paintbrush to canvas, tiny snakebots moving across a page, or drones dropping color, it's looking like an automated yes.
"If you think of the art that's made by human artists, it's quite diverse," Conru tells Creators. "Every generation tries to come up with a new genre, a new style, a new category of art. I don't see robot art as any different, than yet another way for people to express themselves."
In the second year of his annual Robot Art Competition, 38 teams from ten different countries produced 200 artworks, developing inventive techniques to coax machines to create representational or emotive artworks. There's just one rule: the robots must paint.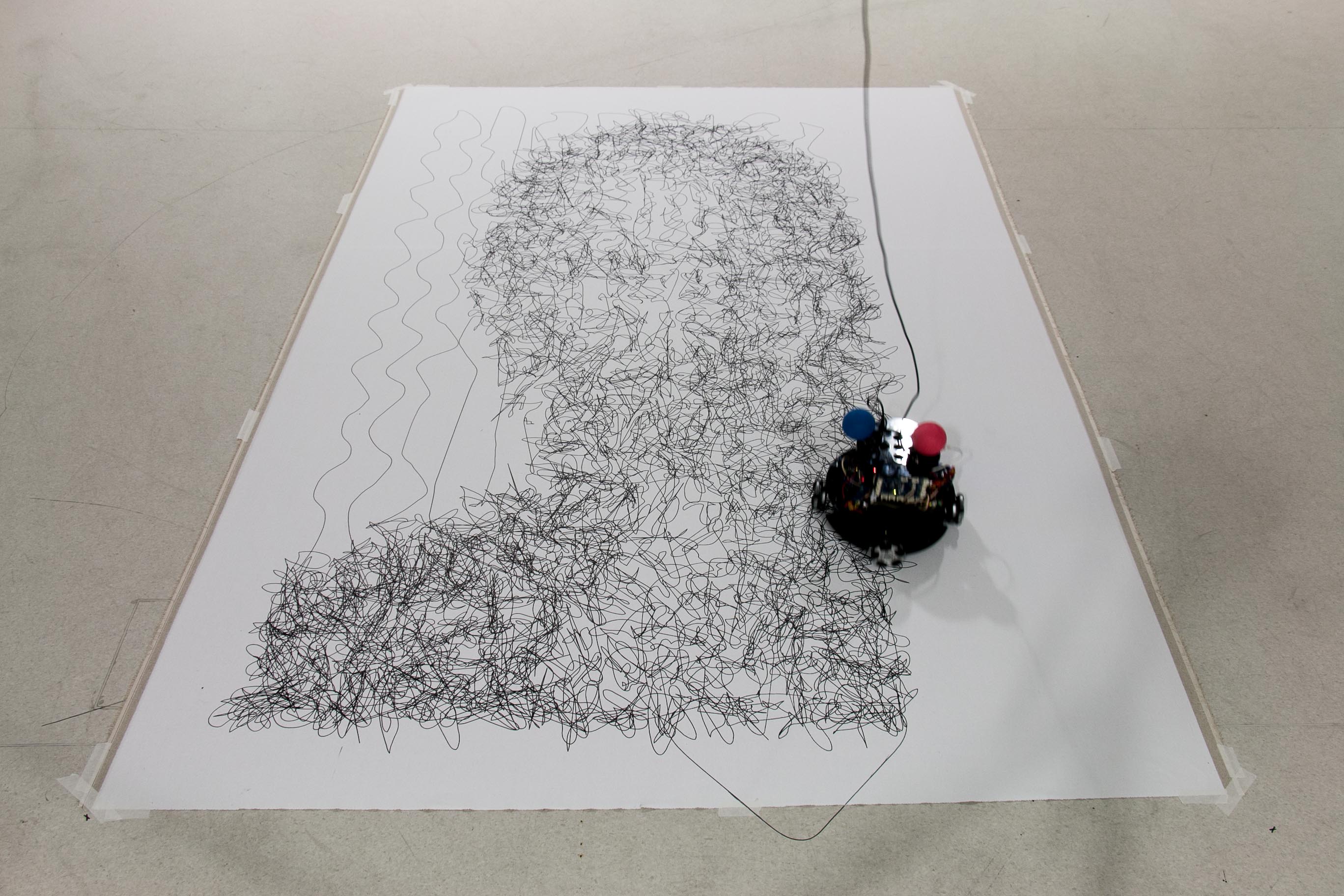 "We're using something as messy as paint because there is an organic nature to it," says Conru. "It has something real to it. There's a complexity with layers of things that are very tangible and very human."
On a very basic level, inventors must command a robot to move from one place to another. "It's almost like talking to a small child," says Conru. "Take a brush, go to this location, stroke it to the right three inches, and then lift up."
The first place team, PIX18 / Creative Machines Lab from Columbia University, used an industrial robot arm to create the pieces for their winning entry, programming it with an algorithm to achieve masterful brush strokes, either replicating famous works of art or creating completely new pieces.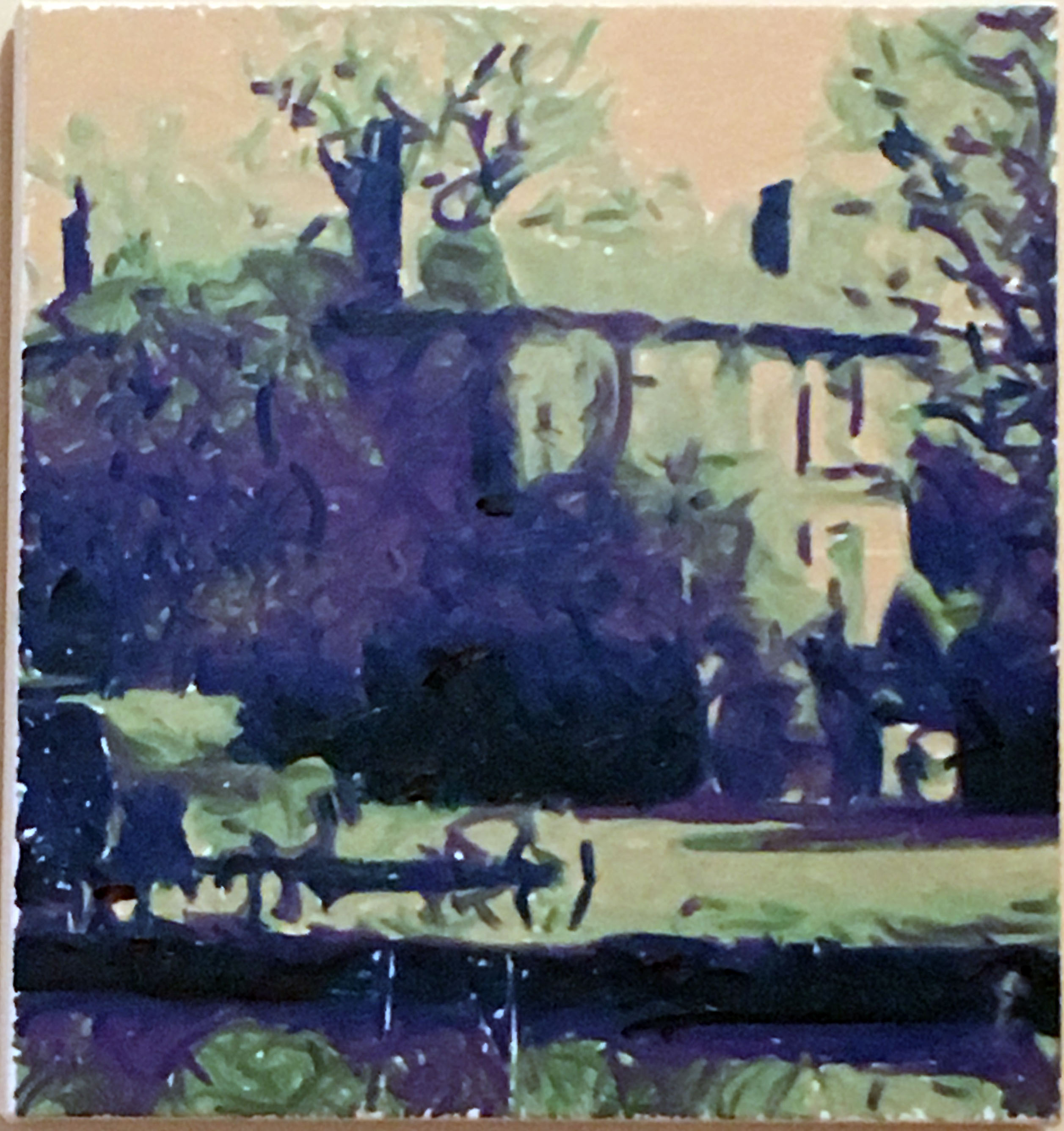 When human painters paint, they're almost always using some algorithm," says Conru. "An algorithm is just a fancy way of saying rules or technique. A very simple algorithm says put color in the place that's expected, but more elaborate ones can say to be messy and to have the errors that a free flowing human would paint. When you start doing that, you can deconstruct almost every human painting. Every painter has their algorithm and each one of these teams are using their own technique."
The second place team, CMIT ReART from Kasetsart University, produced an algorithm by measuring the force of an artist's paintbrush, recreating the strokes found in pieces like van Gogh's The Starry Night. The team also created original pieces, as did third place team CloudPainter, who used machine learning to merge artists' styles, deriving aesthetics from painting or photograph. The possibilities are infinite. "There's a range of artists that come in and use it as a development tool, or to actually generate a full art form," says Conru.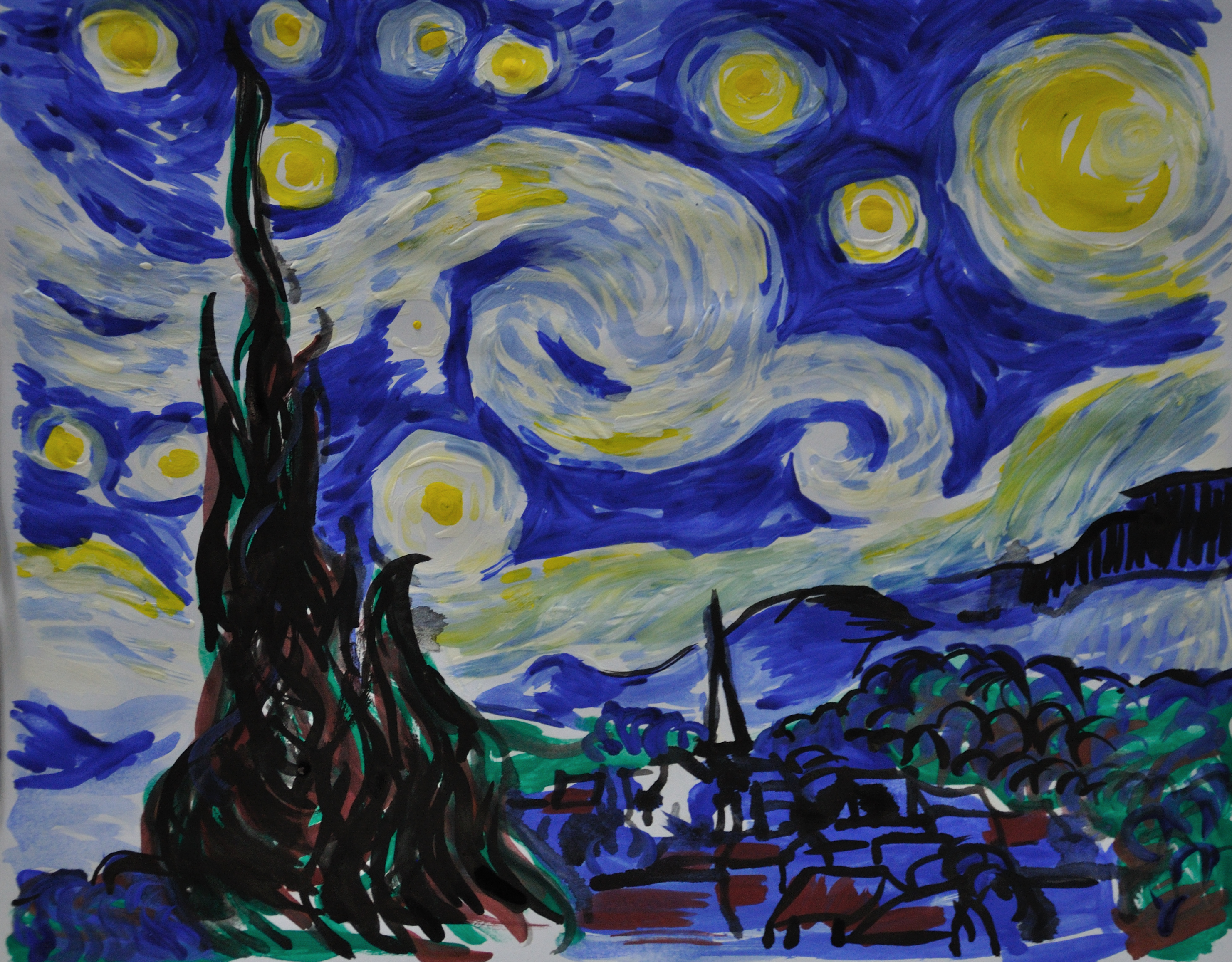 The human element should not be overlooked and the use of a robot can be viewed as just another tool for the artist to use in the creative process. Conru thinks the appearance of robotic technology draws parallels to the introduction of the camera in the 19th century, a technological innovation that originally terrified painters but soon produced Impressionism.
"I think technology tools, such as the robotic art and algorithms that we're playing with here, opens us to a future that blurs the lines of what is the artist and what are you trying to accomplish with your medium," he says.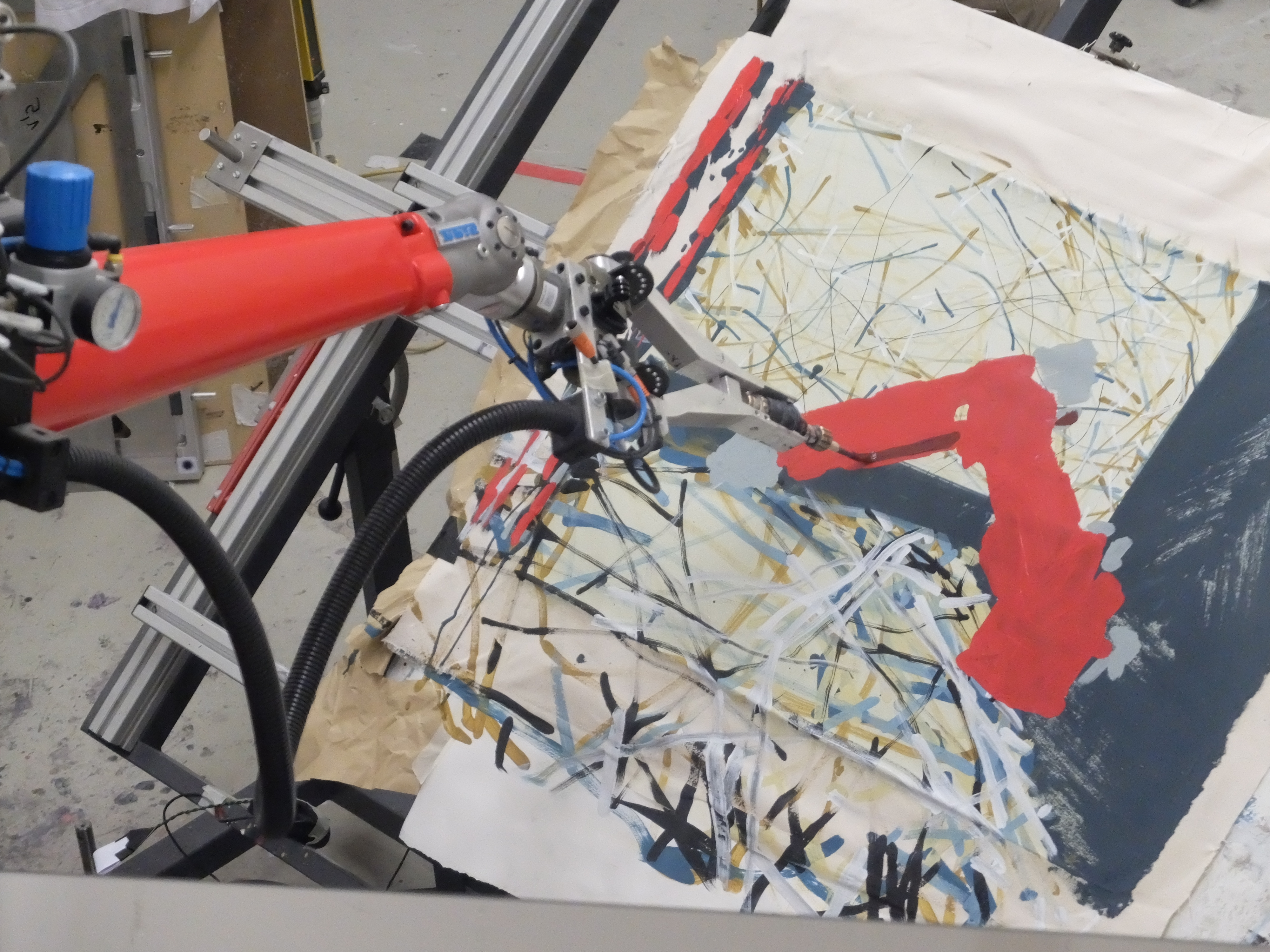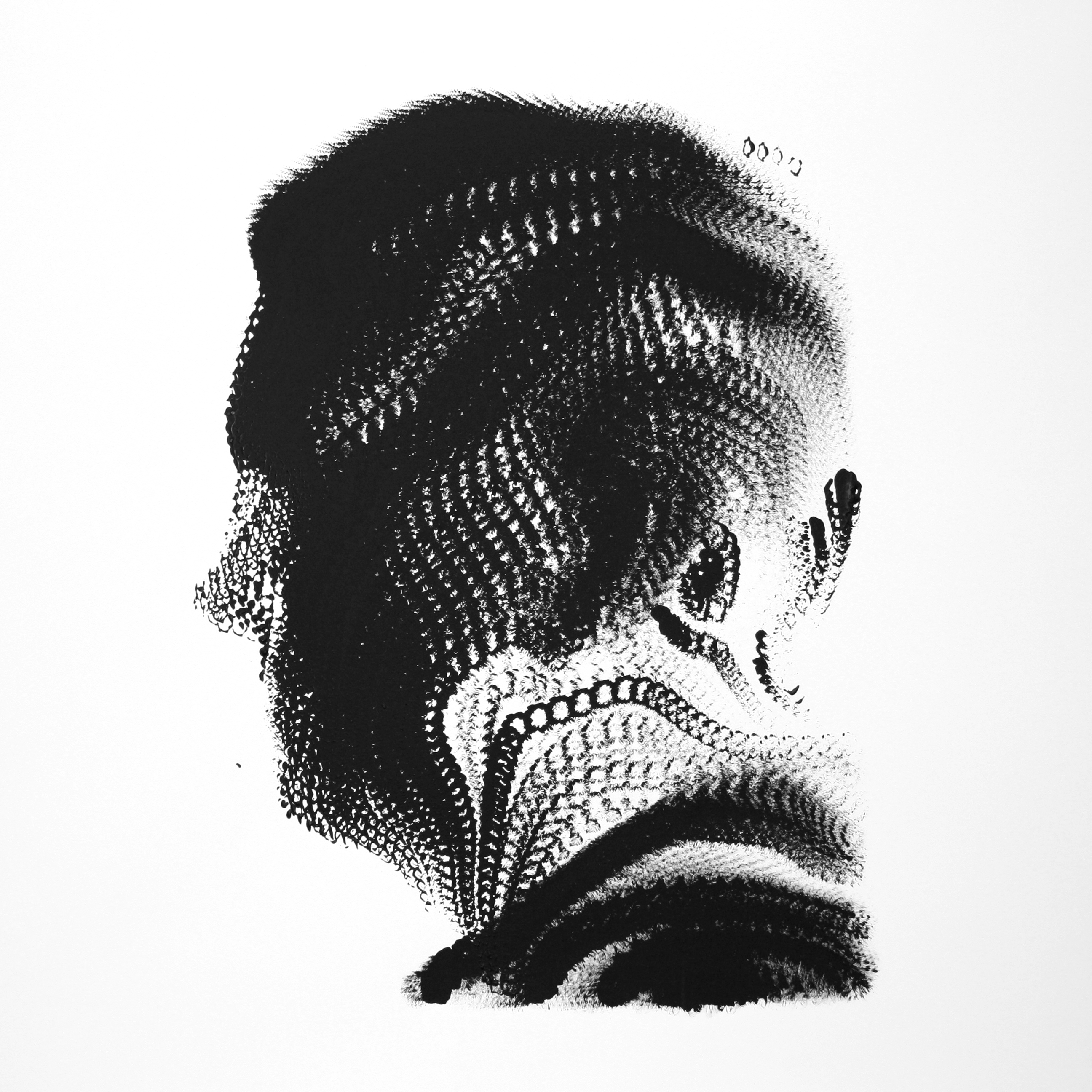 To see more of this year's winning work, go here.
Related:
You Can Make Pretty Much Anything an Instrument Using This DIY Robotics Kit
A Parisian Artist Draws Where's Waldo-esque Labyrinths Full of Robots

A Robot Drew Star Charts for the Next 100,000 Years
Source: vice.com