Rocko's Modern Life literally dropped off the face of the earth when it ended in 1996, as the main characters Rocko, Heffer, and Filbert blasted off into space in a rocket. A first look at the made-for-TV movie reboot, Rocko's Modern Life: Static Cling, which the network released at San Diego Comic Con yesterday, picks up right where the popular 90s Nickelodeon show left off.
The trio return, apparently ageless, to an unfamiliar O-Town overrun by technology, trendiness and a pace with which our awkward, sensitive hero has trouble keeping up. Creators Joe Murray and Cosmo Segurson lampoon breakneck consumerism in the two-and-a-half-minute clip as new "oPhones" come out by the minute and Rocko can't hold down a Frankenstein monster of a pizza taco. Perhaps we're a part of the culture being needled, because we think that sounds amazing.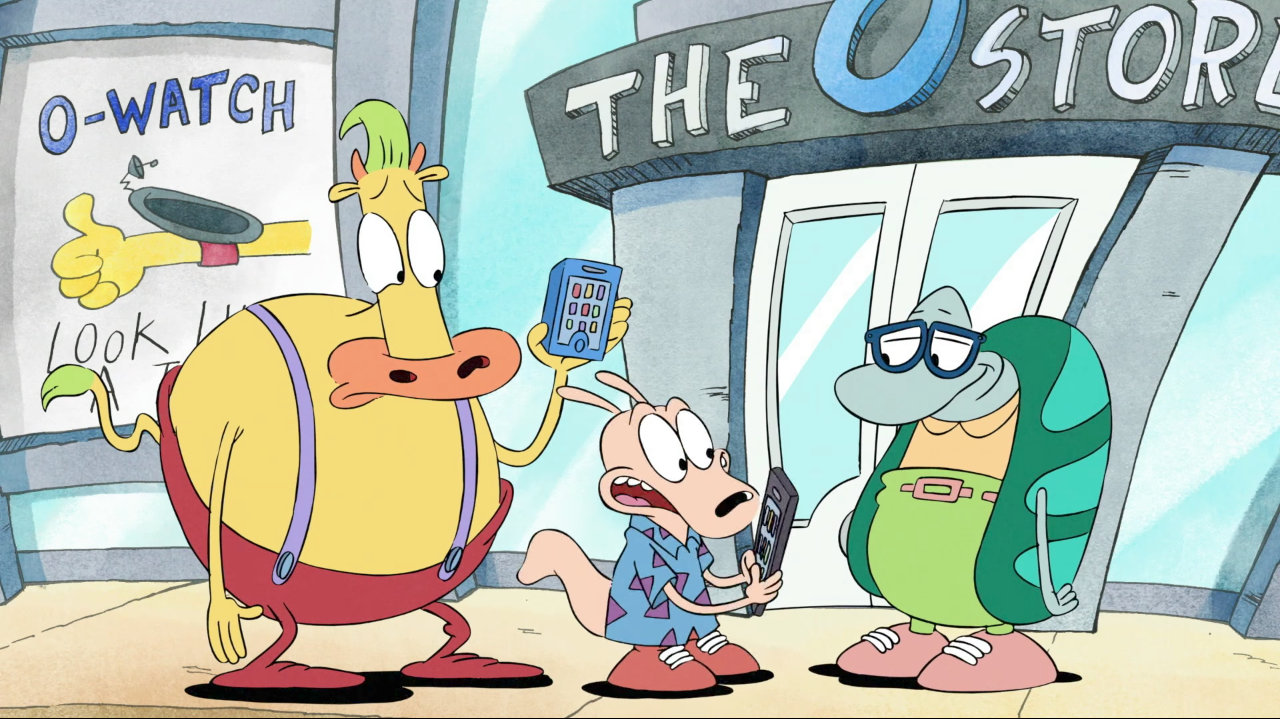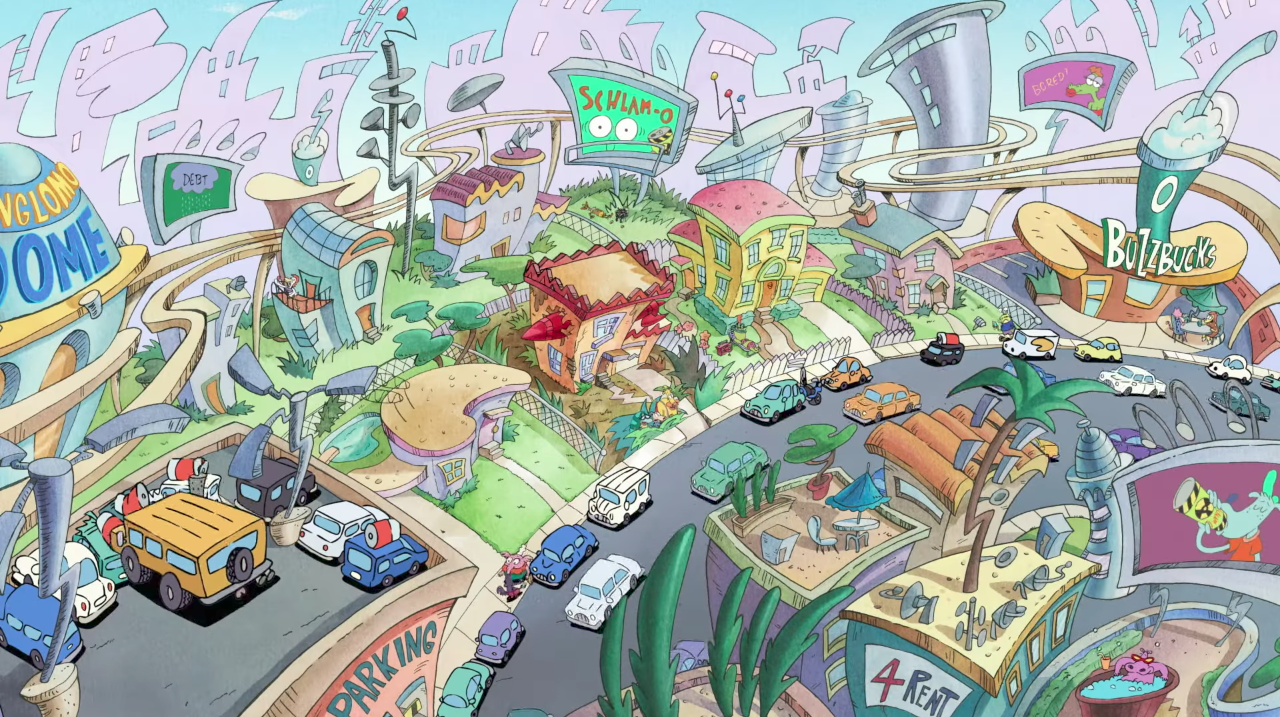 The original series' squad of voice actors will return for the special, along with original creators Murray and Segurson, including Carlos Alazraqui as Rocko, Doug Lawrence as Filbert, and the inimitable Tom Kenny as Heffer. "My work has always been to poke fun at where we are and hold up a mirror to where we are and see the insanity of it," Murray told Motherboard earlier this year. "Some of the things that we're doing is just insane."
Make your own return to O-Town in the clip below.
Keep up with Rocko's Modern Life on the official website.
Related:
Rick and Morty's Bonkers New Trailer Will Blitz Your Chitz
Gamers Designed This Stunning Claymation Video Game Entirely By Hand
Source: vice.com