Mona Singal, architect/partner of Rua 141, and architect Rafael Zalc collaborated on an apartment in São Paulo, Brazil that desperately needed a new layout. Apartment RZ is a mere 50-square-meters which meant great detail was given to how the space was used. The balcony was enclosed to make more space and when the walls and framing were removed, concrete and metal pipes were left exposed. Those unfinished details became the basis for the design as they reimagined materials for different purposes, like the pipes in the chandelier, concrete slabs on the walls, rebar for the bookshelves, and a tarp to make the headboard.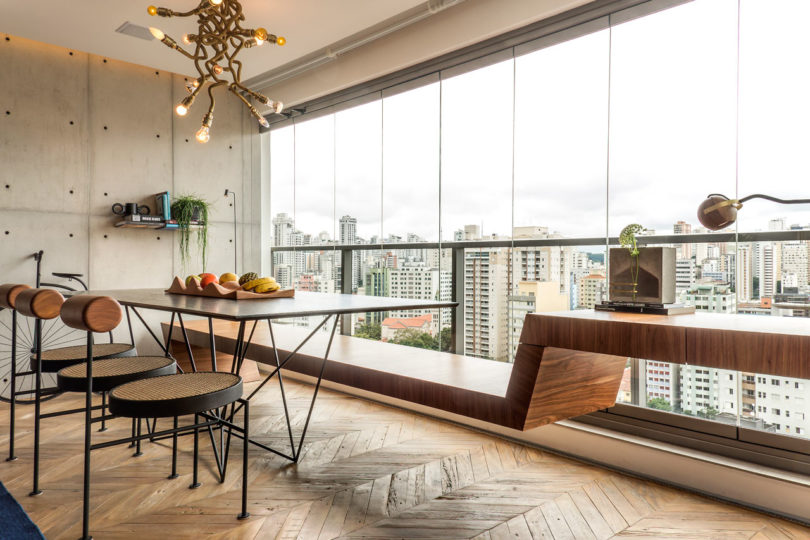 A custom desk by the window lowers to become a floating bench for the dining table.
A floor to ceiling shelving unit made of rebar was constructed for both storage and to act as a divider between the living room and the bedroom.
The original bathroom was enlarged by taking 30cm from the main space to make it more functional.
Photos by Rômulo Fialdini.

Source: design-milk