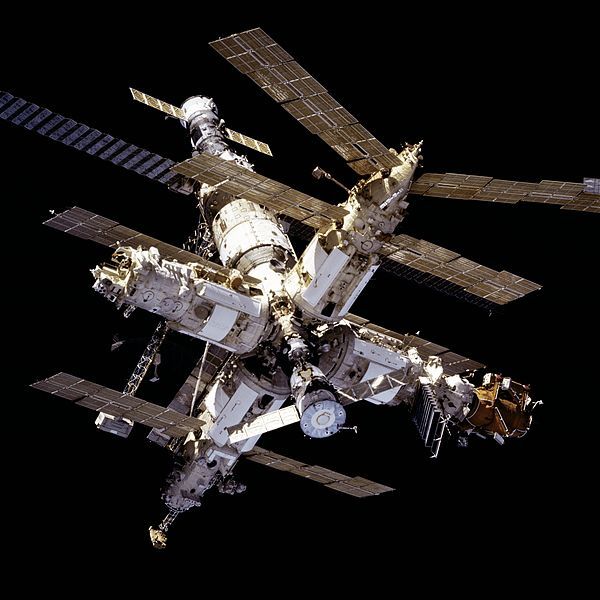 The way we deploy satellites is pretty much just throwing them into space, after calculating the specific orbit needed. However, almost all these deployments are done mechanically, from a rocket launch. At the very end of the 20th century, the Russians developed a method that appeared much simpler -tossing them into orbit by hand.
On November 3, 1997, cosmonaut Pavel Vinogradov and Anatoly Solovyov were spacewalking outside the Mir space station to remove an old solar panel that was to be replaced three days later during another outing. The solar panel was retracted on command, removed from the Kvant module, and stowed on the exterior of the core module. Before returning inside, Vinogradov took hold of a small satellite named Sputnik 40 and waited until the station had oriented itself to give a clear view of the satellite's intended flight path. Then giving it a good toss, Vinogradov launched the satellite into orbit. As the little satellite drifted away, it became satellite number 24958 in NASA's catalog and the first satellite to be launched by hand.
That satellite, nicknamed Sputnik Jr, was only eight inches in diameter and didn't do much besides transmitting a tracking radio signal to earth. An experiment, in other words. The Russians launched two more satellites by tossing them manually from Mir. The third one, launched in 1999, generated a scandal due to its fundraising problems and a novel sponsorship deal. Read about the hand-tossed satellites at Amusing Planet.
(Image credit: NASA/Crew of STS-81)
Source: neatorama