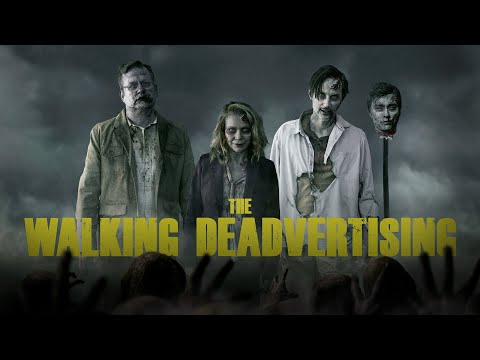 If you watched the series finale of The Walking Dead last night, you might have noticed that there were plenty of ads that had zombies in them. While that seems appropriate, there was more to it. Look closer, and you'll see that those zombies were characters that had died along the way in the series.
First, there was Rodney, who was decapitated in season nine and his head left on a pike. Then there was Milton, the Governor's right hand man. And who could forget Gareth, the leader of the Terminus cannibals? Finally, there are two ads starring Andrea, one of the main characters in the first three seasons. All of these zombies were played by the original actors.
It was Ryan Reynolds who put this idea into motion through his Maximum Effort production company. Who knows how effective the ads were, but seeing them was a welcome and lighthearted break during an intense show. Sure, the project was a lot of work for a bunch of ads that would only be broadcast one night, but 1. Reynolds can afford the risk, and 2. they are sure to go viral today.
Source: neatorama