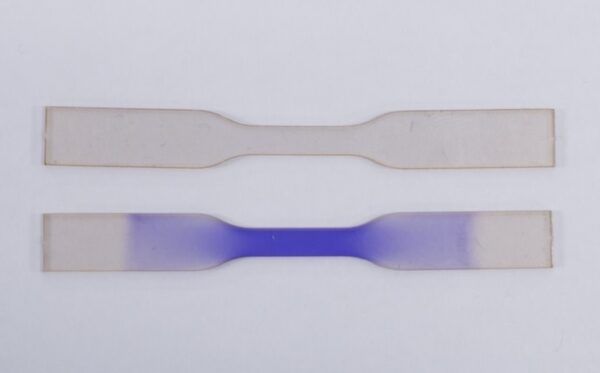 This is the way the skin communicates with the person: it tells the person, in a visual manner, which area of the body is damaged, by changing the said area's color. Seeing how useful this ability would be to objects, scientists are trying to replicate this ability.
There's a practical side to the fancy. When an object suffers an impact that is expected to cause damage, it is necessary to examine every centimetre of its surface to understand the extent of the damage, which takes time and money. Think of cars and planes in particular.
And the idea isn't fanciful. Researchers already are experimenting with spiropyran, a molecule that changes colour, due to a change in its chemical structure, when it is physically stimulated.
Learn more details about this over at Cosmos Magazine.
What are your thoughts about this one?
(Image Credit: KIST/ Cosmos Magazine)
Source: neatorama