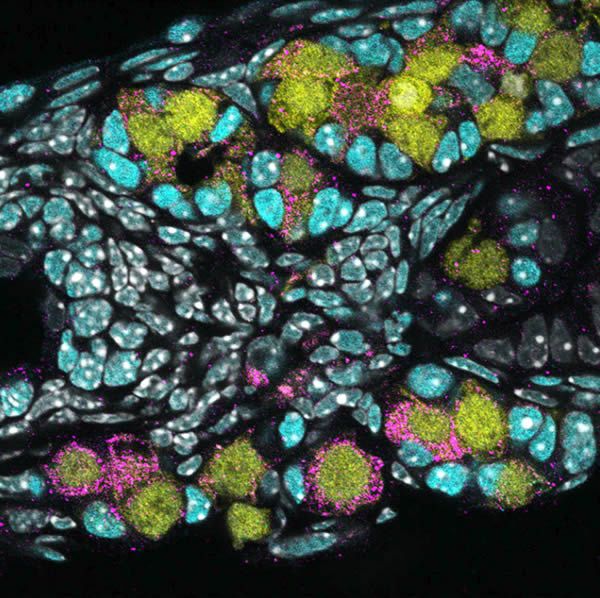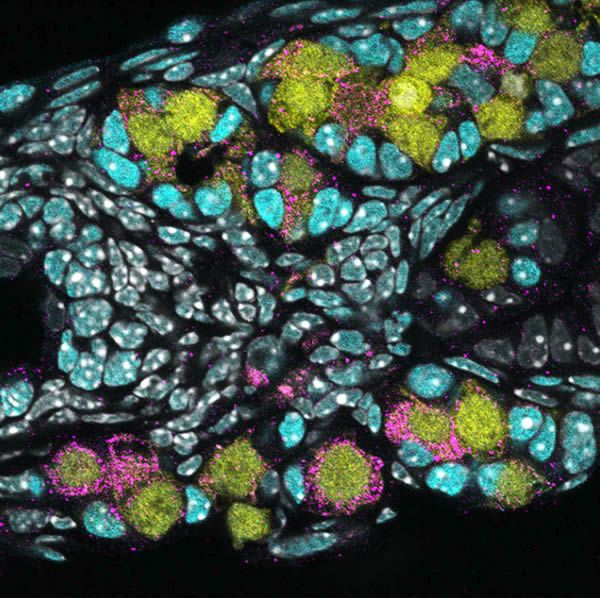 It's the stuff of science fiction made into science facts: a team of Japanese scientists have managed to turn human blood cells into stem cells, and then into immature human eggs.
While the potential for medical benefits is vast, there's a dark side to this, as explained by Rob Stein of All Things Considered on NPR:
Theoretically, babies someday could be made from the blood, hair or skin cells of children, grandmothers, even deceased people. "So there are some very weird possibilities emerging," says Ronald Green, a Dartmouth bioethicist.
People could even potentially make babies from cells stolen from unwitting celebrities, such as skin cells left behind on a soda can or follicles from hair clipped at a salon.
"A woman might want to have George Clooney's baby," Green says. "And his hairdresser could start selling his hair follicles online. So we suddenly could see many, many progeny of George Clooney without his consent."
Photo: immature human cells (pink) created using stem cells derived from blood cells / Saitou Lab
Source: neatorama