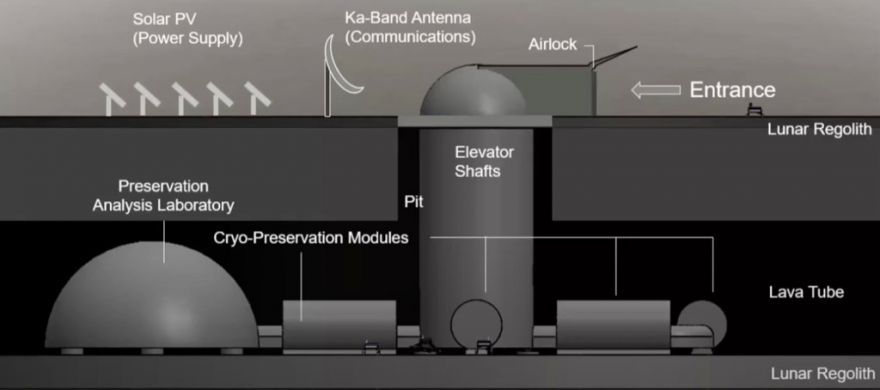 The idea is that humanity needs an emergency repository of reproductive materials in the event that it becomes extinct on Earth. An underground facility beneath of the surface of the moon could provide a safe shelter for a restart of the human race, as well as other preserved species from Earth. The New York Post reports on the project proposed by Jekan Thanga and his colleagues:
The so-called "ark," according to Thanga's presentation, would then cryogenically preserve various species in the event of global disaster. "We can still save them until the tech advances to then reintroduce these species — in other words, save them for another day," he said. […]
The pits also are the perfect size for cell storage, according to Thanga. They go down 80 to 100 meters underground and "provide readymade shelter from the surface of the moon," which endures "major temperature swings," as well as threats from meteorites and radiation.
-via Dave Barry | Photo: Jekan Thanga et al.
Source: neatorama