British designer Sebastian Bergne and Japanese pottery company Tokyo Saikai have partnered to launch a new porcelain brand called Ha'. The collaboration merges a modern design aesthetic with traditional porcelain making methods from southern Japan to produce objects that allow new ways to enjoy cut flowers and plants.
Ha' aims to help us live more thoughtfully despite an ever-changing world around us. The ceramic products are designed to be coveted as one does with family heirlooms, but also intended for people to use them in such a way that reflects how we live with plants and flowers today, in smaller spaces and perhaps with only a single flower stem or leaf.
Fruit are micro vases designed with a small hole at the top to hold a found leaf or cut flower. Their apple-like forms come alive with color and really come to life when a bit of nature is added. Available in White, Pink, Green, and Black.
Tuba is a range of vases and planters that come in three sizes – S, M, and L – and three colors – White, Green, and Black. From cut flowers to succulents to small potted plants, Tuba can be used to hold just about anything, even non-plant related items.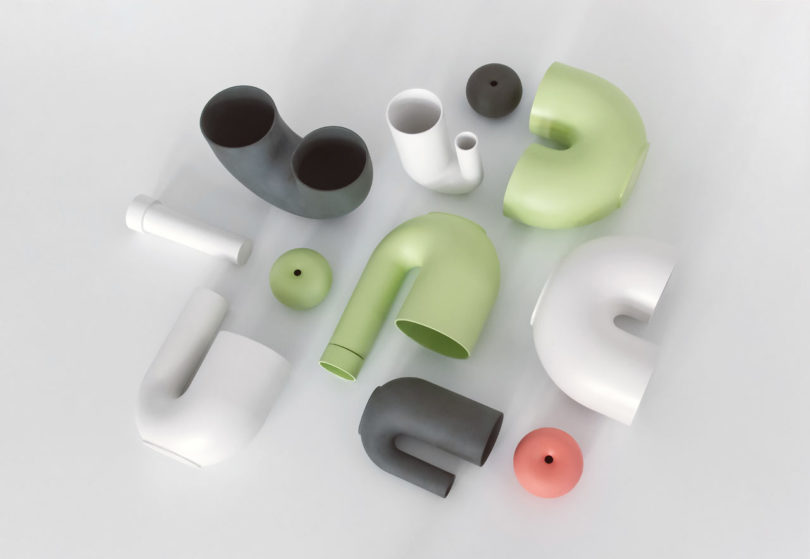 Source: design-milk