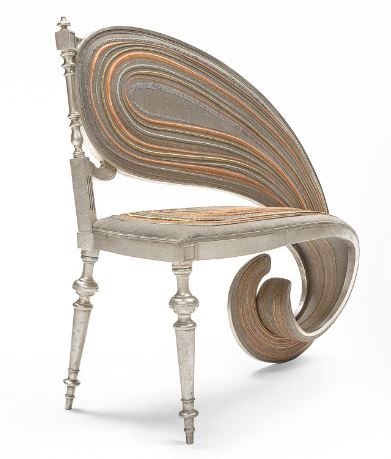 It's called the Fibonnaci Chair.
I think that's quite clever. The chair mimics the flow of the Fibonacci Sequence.
Sebastian Brajkovic, an artist in Amsterdam, does lots of furniture design like this.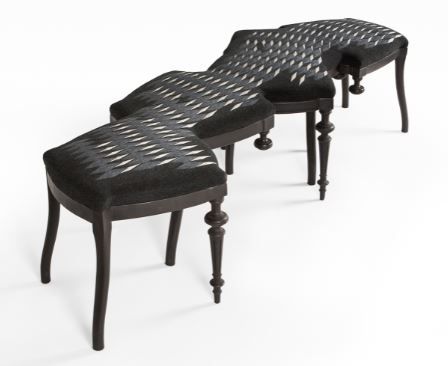 This one is called Sleipnir–clearly a reference to the eight-legged horse of the Norse god Odin.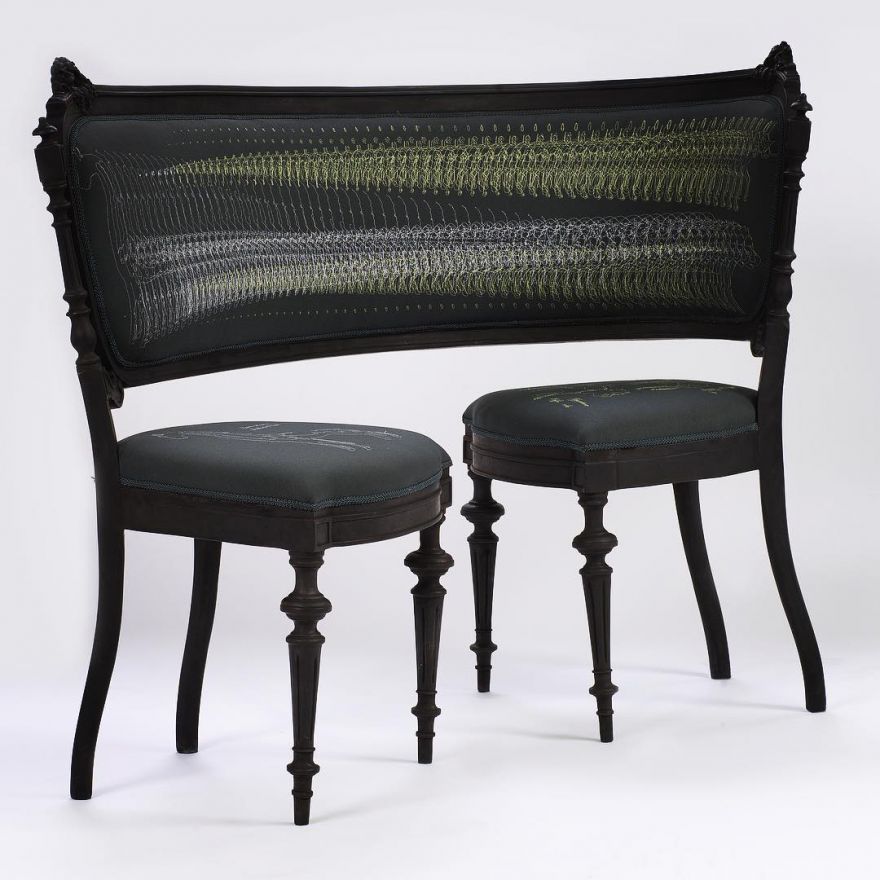 This piece, which is titled Lathe VIII, is one of a series of sculptures (you can, technically, sit on them, but the museum guards will get upset) which appear to blur–as though the chair is a glitch in the simulation in which all of human experience takes place.
Brajkovic talked to Colossal about what inspires his otherworldly designs:
"My inspirations comes from anything that tells a story of movement," Brajkovic tells Colossal. "I like the aspect that time is visible in the work that I make. So I seek for literal explanations—things untwining or extruding, growing and becoming older, metaphysical experiences, and surreal vision."
You can view of his work at his website or his Instagram page.
Source: neatorama