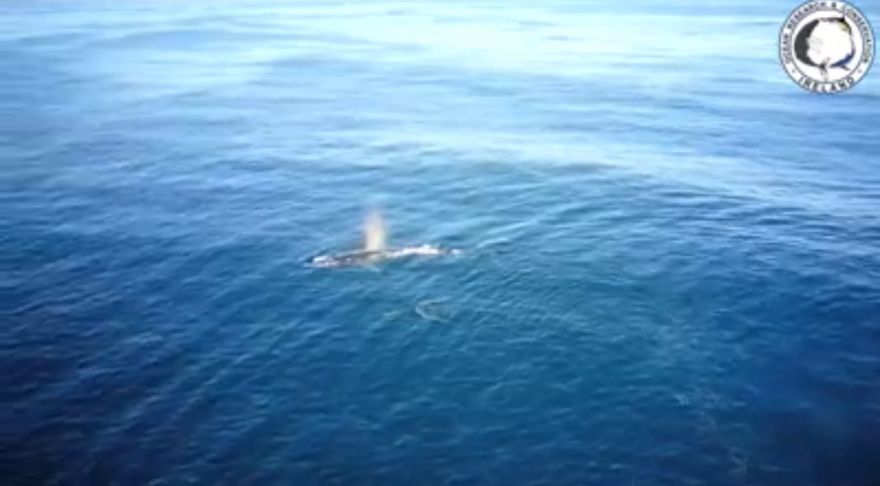 The second largest species in the world, the fin whale, has been captured on camera off the Irish coast. The whale is capable of reaching up to 65 feet in length, only second in size to the blue whale! Mammal ecologist Emer Keaveney was able to take video footage of a fin whale enjoying its swim, as the Irish Post detailed:
A large and streamlined mammal, fin whales are characterised by their pointed heads, pectoral fin and tall, curved, dorsal fin.
Keaveney is only the second person to captured a fin whale on drone camera in Irish waters.
In fact, just over 60 fin whales have been photographed in Irish waters to date, with the majority coming on the South coast of Ireland.
ORC Ireland's Fluke Follow Project was set up to further examine the health and behaviour of otherwise elusive animal species.
Image via the Irish Post
Source: neatorama