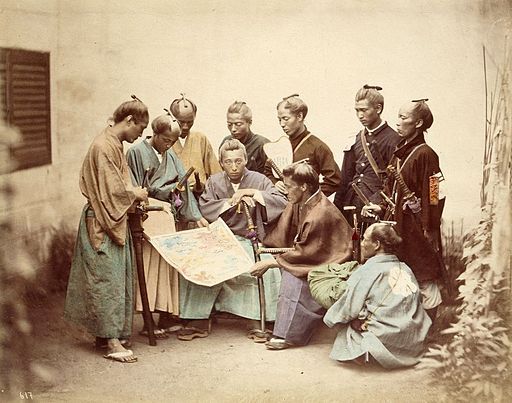 Ever watched Samurai X and wondered if the real-life samurai have Supernatural Powers? "Twelve Rules of the Sword," a newly translated samurai text, reveals the secret that seemed to give them supernatural powers.
The text describes rules for beating an opponent as well as two magical prayers to enhance a samurai's spirit and mind, according to Eric Shahan, who recently translated the text. Shahan is a Japanese translator who specializes in translating Japanese martial-arts texts. He also holds a San Dan (third-degree black belt) in Kobudō, a Japanese martial art. [In Photos: The Last Century of Samurai Swordsmen]
The two magical prayers are vague and hard to understand. One of them states that a samurai should draw several Sanskrit characters on their palms, including a character that represents Oni, a type of demon. The samurai then joins their palms together, says a prayer, and rotates their hands one time while making a loud "Un!" sound, before clapping their hands once and rubbing them together, the prayer indicates.
Live Science summarized this newly translated samurai text.
Image: Wikimedia Commons/Felice Beato
Source: neatorama