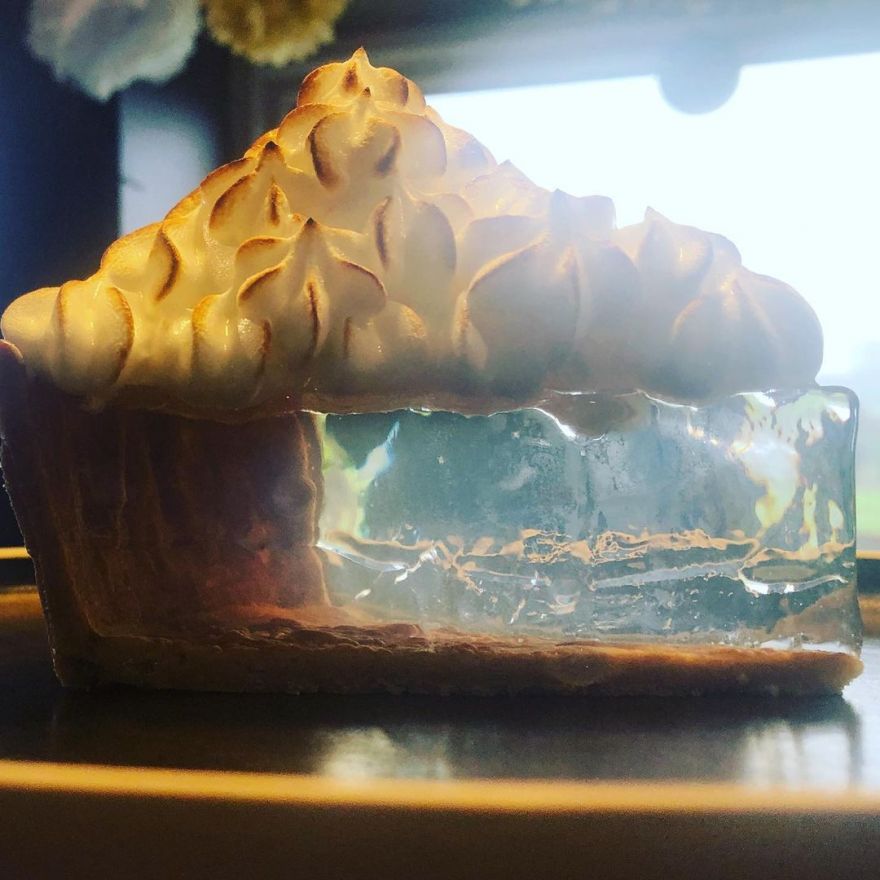 This sheer delight is a lemon meringue pie by James Dempsey, the resident master chef at the Blackmoor Dining Room in Leeds, UK. How does he make this marvel? Dempsey is keeping his recipe a secret, but he explained to the tabloid Metro that:
'The most difficult part of the process is to make sure that the pie pastry shell is completely sealed to ensure it holds the lemon meringue pie filling. Failing to do this will be disastrous.'
Check out Dempsey's Instagram page, which is filled with culinary wonders to delight both the eyes and the mouth.
-via Atlas Obscura
Source: neatorama