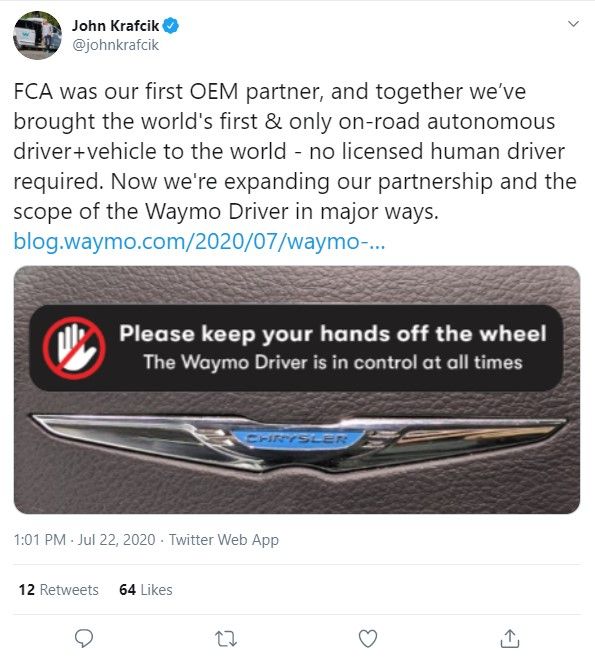 Self-driving car company Waymo has just announced that fully automated vehicles are now available in some parts of Phoenix, Arizona. This could soon revolutionize transportation, but it is up to us whether we will greet the new service with open arms.
The service is only available in a limited area for now, both because regulations in Arizona are relatively permissive and because the cars need a detailed three-dimensional map to tell them all about the road environment.
Waymo One currently requires a human driver to be present to supervise the self-driving care and override it when necessary, but the new announcement means fully autonomous, unsupervised vehicles. If successful, passengers will have entirely free time in the back seat.
More details about this over at The Conversation.
What are your thoughts about this one?
(Image Credit: John Krafcik/ Twitter)
Source: neatorama