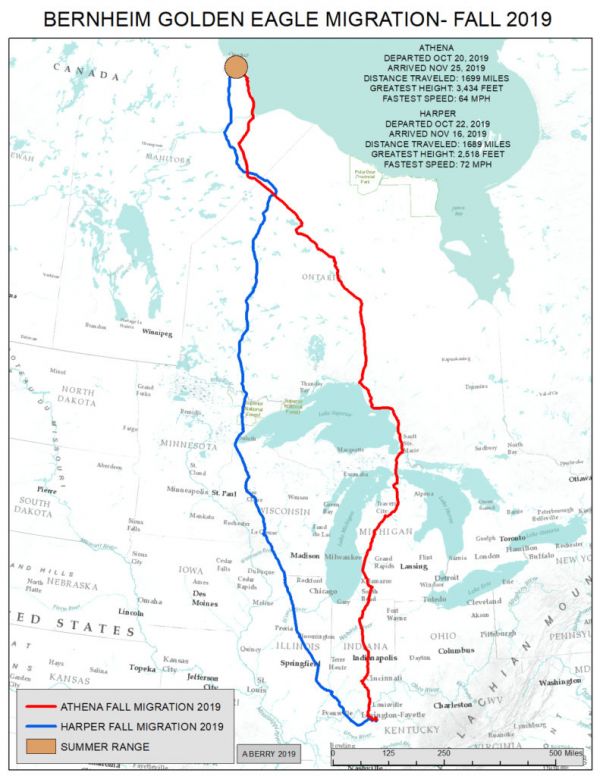 Researchers have been following the migratory movements of a golden eagle named Harper for five years. This year, they also tagged his mate Athena with a solar-powered tracker. The two eagles spent the summer on the shores of the Hudson Bay in Manitoba, then flew south for the winter. Harper took off a couple of days before Athena, and they took separate routes. But they both ended up in Bernheim Forest near Clermont, Kentucky …and they found each other!
Bernheim Conservation Director Andrew Berry said Athena traveled down toward Fort Knox then used the Crooked Creek Wildlife Corridor to make her way back to Bernheim Forest.

Athena spent the first night alone in Bernheim, but found Harper the next morning — likely after calling to each other.  Together, they flew to the top of a knob and sat together, Berry said.

"It was really awesome to see her fly 1,700 miles back to Bernheim and then within 24 hours be able to relocate her companion Harper," he said.
Read more about the eagles and their feat at WFPL. -via Nag on the Lake
(Image credit: Bernheim Forest)
Source: neatorama