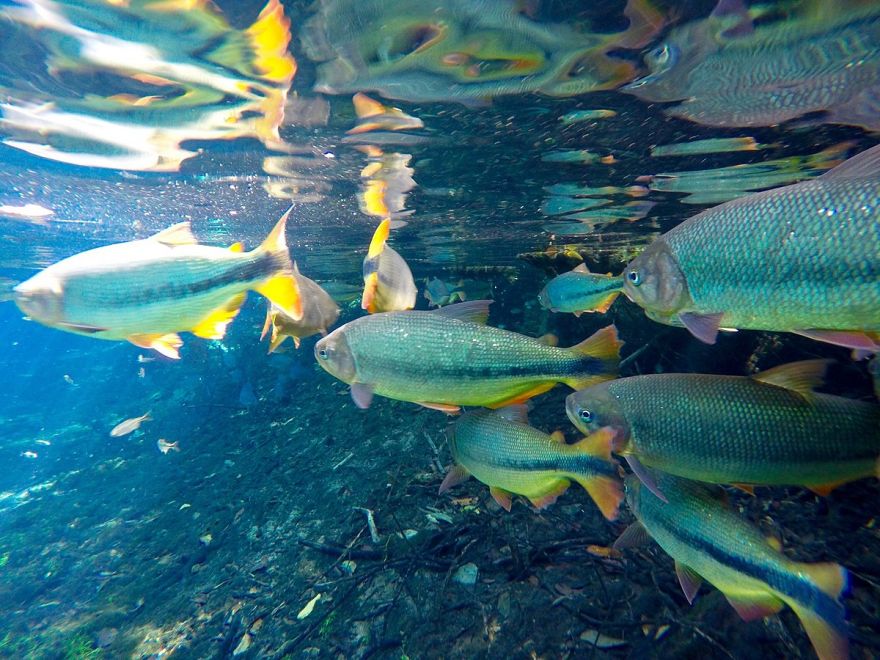 Though the Amazon rainforest is a quite popular natural landscape in Brazil, there are many other places aside from it that offer a rich diversity of life. One such place can be found in southern Brazil, known as the Cerrado.
Within this savanna lies what Luciano Candisani describes as an underwater garden because of its clear waters teeming with a variety of species, the Serra da Bodoquena.
Such beauty—and scientific insight—is only possible because of the astounding water quality in the Serra da Bodoquena, a swell of mountains and plateaus in the Brazilian state of Mato Grosso do Sul. Water that filters through the porous limestone of the Bodoquena emerges with such purity that the rivers seem to glow.
At the same time, the water erodes the limestone, creating a wonderland of waterfalls, caves, and turquoise pools that offer habitat for giant river otters, tapirs, caimans, snakes, subterranean cave worms, enormous varieties of fish, and so many colorful aquatic plants that Candisani calls the region an "underwater garden."
(Image credit: Cassia Desbesel/Wikimedia Commons)
Source: neatorama