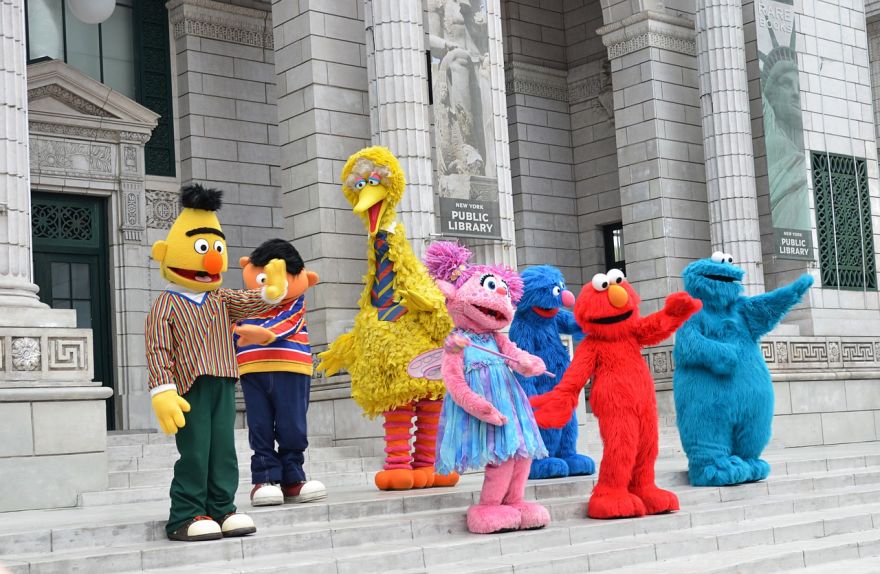 Disaster strikes in an upcoming episode of Sesame Street. In the episode Abby Cadabby's brother, Rudy, messes up a drawing he's been working on, and he gets very frustrated with himself.
But since this is a kid's show, we know (or rather, we expect) this to have a happy ending.
Alan, the current owner of the show's gathering place Hooper's Store, encourages Rudy not to give up. Eventually, Rudy gets inspired by his mistake and creates a new picture.
The episode—designed to teach that messing up is okay, but giving up is not—is in keeping with the curriculum focus of the show's 50th season, which begins airing on November 16: "Oops and Aha!: Embracing the Power of Possibilities."
"Today's preschool kids are under an unprecedented amount of stress and pressure," Rosemarie Truglio, Sesame Workshop's senior vice president of curriculum and content, said in a statement. "That result-oriented mindset can make kids afraid to take even the safest risks — never trying to pour their own milk for fear of spilling it."
The episode is a timely one as perfectionism has become increasingly common in young people over the past decades. Perfectionism has been linked to a number of psychological issues, such as depression and social anxiety.
What are your thoughts about this one?
(Image Credit: ScribblingGeek/ Pixabay)
Source: neatorama